Actor Rajinikanth's speech from Kaala audio launch:

"I don't see this like an audio launch event, I feel this like a success meet. The last success meet I was part of was Sivaji, which happened several years back (2007). Former Chief Minister of Tamil Nadu, Kalaignar took part in the event. Like millions of his fans, even I want to hear Kalaignar speak again. I hope it happens again.

After Sivaji, Robot (Enthiran) released and was a huge hit but due to my illness, we could not have a success meet for Robot. When I was ill, people asked me not to sit idle but do something you like to keep your fresh. So that's when Kochadaiyaan happened which didn't do well. I learnt from Kochadaiyaan that we should not talk with the super brilliant guys, they will leave you when the going gets tough.

Then we decided to do Linga with KS Ravikumar. I really liked the script of Lingaa as it talks about water scarcity. My only dream in life is to unite all the south Indian rivers. If that happens, I am ready to die the very next day. Lingaa did not do well as expected, I learnt from the film that we should be good but not very good. Secondly, I am 65 years old guy but I played a 35-year-old and had romantic scenes with girls of my daughter's age.

After 2 flops, people wrote me off saying my career has ended. There are some people who have been waiting for that to happen because this horse has been running for 40 years. No matter what people say, I have my own route and will keep doing what I feel like doing. Then, I made it a point that I should do roles that suits my age. Pa Ranjith told me about a Malaysian don subject, I asked him to alter the script suiting me. I gave him 15 days and when he came back, he told me he wasn't satisfied with the script. When I heard that I got to know that he wasn't an opportunist and wanted to do a film with him.

He then told me he wasn't good at narrating the script and gave me a full-bound script. No one has given me a full-bound script in my 40-year career expect for the Hollywood film Bloodstone. When I read the script of Kabali, I thought it was a never-ending script and thought it would not please my fans. I asked Pa Ranjith if it will work, he asked me to trust him. Then we narrated the story to Thanu sir and when he heard the story, he liked it totally and hugged Pa Ranjith in joy.

After the completion of the movie, I saw the film with Pa Ranjith and told him you have won as a director. People will have to say if I will win as an actor and will Thanu sir win as a producer.

Then, I asked Aishwarya if Wunderbar will only produce movies starring Dhanush. She asked me to talk to Dhanush. When I asked Dhanush if he won't produce a film for me under Wunderbar, he said 'why wouldn't I sir?, It wouldn't be nice if I come and ask you to do a film for us and for respectful reasons I waited. Now that you have asked, we can do a film together sir.' He asked me finalize the director. Then Vetri Maaran came and told me a story, it was a great story but about politics. I did not want to do a full-on political film. Then I called Pa Ranjith and asked if he has a story for me, that is when he told me about Kaala's subject that talks about the people of Dharavi.

I told Pa Ranjith that Kabali was your film but Kaala should be your film as well as mine. I assure one thing, Pa Ranjith will not end his career just as a director but he will do something big in the society. I have never seen a great person like him at his age. I am sure Kaala will be very different. After Antony and Neelambari, Haridada will be one of the best villains in my films. There are a few more characters which will impress you all.

There were a lot of issues while shooting the film including the cinema strike, we have completed this film in just 85 days. Pa Ranjith is a producer's director, he is like another KS Ravikumar.

One request to all my fans, keep your mother, father and family happy.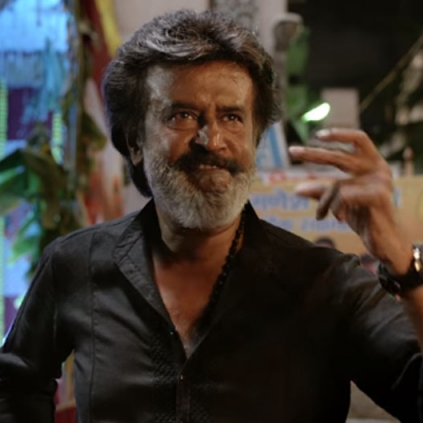 The songs of Pa.Ranjith's directorial, Kaala, starring Rajinikanth, Huma Qureshi, and others, released this morning (May 9) on all the digital platforms.

To everyone's pleasant surprise, Rajinikanth's name was found in the musical credits of the song, 'Katravai Patravai', from the music album. Additional dialogues in the song have been penned by Rajinikanth.

Meanwhile, the team is all geared up for the grand audio launch event of the movie, that will be happening tonight at YMCA Grounds.
Rajinikanth's speech from Kaala audio launch
People looking for online information on Kaala, Rajinikanth will find this news story useful.