Director Vicky's debut film is Traffic Ramasamy that has SA Chandrasekhar aka SAC in the lead role. The cast also includes actress Ambika, RK Suresh and others in important roles. In an exclusive chat with Behindwoods, talking about the title and logo launch, director Vicky said:

"Traffic Ramasamy is a very special film. Instead of getting a big star to release the title and logo of our movie, we thought it would be more appropriate if it could happen in front of 3,000 young students, who are the future of our nation at the college where APJ Abdul Kalam sir studied. We are really happy that we could accomplish that today (March 12) in front of the students and are eagerly awaiting to see how audiences receive our movie. We had Livingston sir, Ambika Ma'am and SAC sir coming over for this special launch."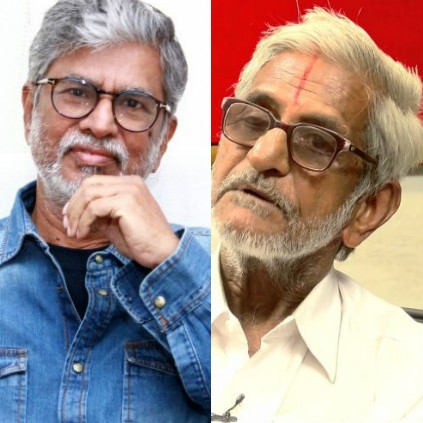 Popular activist Traffic Ramasamy's biopic is being currently filmed with veteran director S.A.Chandrasekar essaying the lead role. The film, directed by debutant Vijay Vikram, has an interesting star cast that includes Rohini, R.K.Suresh, Imman Annachi, Ambika, and others. Vijay Antony, S.Ve.Shekhar and Kasthuri will also be seen in extended cameo roles.

Now, the film has got yet another powerful addition in its star cast and it is none other than Prakash Raj. The National Award-winning actor will be seen in the role of a Police officer, which is said to carry a vital importance in taking the story forward.

Talking about the role and the film, Prakash Raj, says, "It is a very proud feeling and I am honoured to be a part of this biopic film of a living social activist."