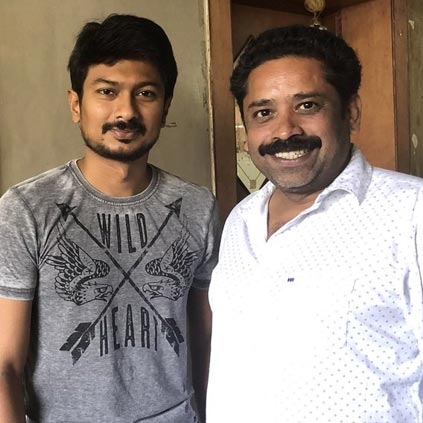 Udhayanidhi Stalin just made a big announcement on Twitter. Yes, he would be teaming up with expert director Seenu Ramasamy for his next film. This project will start rolling in the month of January 2018.

Udhay's tweet reads as follows, "Proud and happy to announce my next project with director @seenuramasamy sir! Shoot starts from Jan 19th!"

*Tweet is not spell-checked
Vijay Antony's upcoming Annadurai had its audio launch event today, on November 15. The first ten minutes of the film was also aired at the event, which created a buzz in the industry.

Actor Udhayanidhi Stalin, who attended and spoke at the launch, said "The film's title, Annadurai, is very strong. It will definitely attract attention and controversy during its release time. Be prepared for even IT raids. (laughs)"

He also praised the brave idea to air the first ten minutes of the film and remarked that many including himself hesitate to even release the trailer for a movie.