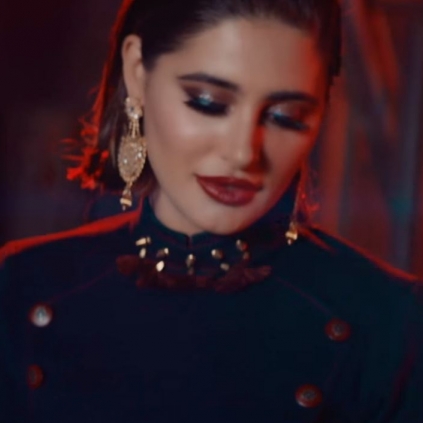 BeingU Music presents WOOFER, the first single from Dr Zeus's much-awaited album Global Injection; featuring rap king Snoop Dogg, Zora Randhawa and Nargis Fakhri.

Song Link: https://www.youtube.com/watch?v=u5lxsBjCGc0&feature=youtu.be

Get set to groove to the year's ultimate party anthem bringing together a beat like never before – combining the magic of Punjabi with Rap! The iconic Dr Zeus presents an all-new track "Woofer" feat. None other than the risqué rapper Snoop Dogg rapping alongside UK based Punjabi singer Zora Randhawa.

The video, with captivating visuals, is also a singing debut of the stunning actress Nargis Fakhri, who is seen grooving to the music.

Shot in Los Angeles, California, the song has been produced by BeingU Music - a record label dedicated to the global music movement by popularising independent Indian music across the world by virtue of exciting collaborations with a solid focus on Punjabi artists. They are all set to make a lasting impact with this track and the rest of their offerings that will be unveiled in the upcoming months. BeingU Music has also partnered with the global music giant Sony Music and through this exclusive partnership, they intend to present fans with compelling musical content in the coming year starting with Woofer.

Talking about his latest musical creation, Dr Zeus says, "At the beginning of every achievement is the desire and with the right desire, you have the power to become what you think. Woofer is an example of that and also a first of such wonderful collaborations I am hoping to do on the global music front. I'm so happy I was able to bring the magic of the legendary Snoop Dogg rap combined with our Punjabi grooves. Adding the icing was Nargis Fakhri who we had an absolute blast to work with. I'm thrilled to have joined hands with partners like BeingU who's heart and head follow the same beat as mine, and I can comfortably say that BeingU is the new home for Dr Zeus!"

Talking about collaborating with talents like Dr Zeus and Snoop Dogg, actress Nargis Fakhri says, "I enjoyed working with Dr Zeus and Zora and the entire BeingU team. This was an awesome experience. For me, I grew up listening to Snoop Dogg so when this came my way, I was completely thrilled to give it a shot and sing with someone as iconic as him. Also our director Matt Alonzo was great and easy to work with. The song is super cool, and I can't wait for everyone to see the video and hear the entire song."

Talking about their first song launch and their vision for the label, the founders of BeingU Music - Gurjot Singh and Akshit Kumar say, "Our aim is to take the Indian music industry to the global platform. Our first song WOOFER is a personification for the same. What further strengthens our vision is the partnership we have with the global music giant – Sony Music. With their highly experienced team and global network, we believe we can make a monumental shift in the way music is conceived, created and consumed."

Adding on Shridhar Subramaniam, President India & Middle East, Sony Music says, "We are delighted to be associated with BeingU and their highly talented and passionate team. Both our vision and philosophy towards independent music are the same - of developing world-class artists and writing great hits. Being U has a robust roster of artists coupled with our Creative, Marketing and Distribution muscle we will make a significant impact on the fast-growing pop music scene."

ABOUT BEINGU MUSIC:

BeingU Music is a boutique record babel with the USP dedicated to promote Independent music and nurture talents from across the globe. BeingU understands the needs of independent music artists and provides organised operations thereby creating a favorable roadmap to excel.

With a global music mission in mind, BeingU Music has a formed a strategic alliance with Spectrum Global BPM, that enables them to explore cross-functional projects and collaborations with global and mainstream Indian and International artists, especially in India, Singapore and USA. BeingU is a professionally managed platform that possesses an extensive Content & Talent Management Team (Training, Research & Marketing), along with an in-house production team in UK, USA, UAE & INDIA and State of the art studios in Birmingham, Mumbai and Chandigarh. The organisation provides multiple opportunities and believes in grooming talent at grass root level thereby imparting training to fresh skills.

The record label has an exclusive pool of talent which includes Dr Zeus, Zora Randhawa, Mandy Takhar, Badal, K-Rick and has already partnered with associates and talent powerhouses like Snoop Dogg, Raja Kumari, Richa Chadda, DMX and Nargis Fakhri.

FOUNDERS OF BEINGU STUDIOS

Akshit Kumar

A young entrepreneur, Akshit' s 1st entrepreneurial venture was Konnect TV that catering to the entertainment needs of the South Asian community across Australia and New Zealand . Akshit believes in setting up strong systems to leverage on human capital more effectively. With the potent combination of his dynamic business strategies and strong knowledge in IT as a catalyst for growth, A person with an outstanding intellect and at the helm of the Technical and Financial verticals of business, he has been instrumental in building a strong techno-commercial base. He firmly believes "Power Doesn't comes from CONTENT, Power comes from CONTENT that Moves".

Gurjot Singh

A serial entrepreneur, who found has his niche in the Media, Entertainment and Virtual Reality Space. Gurjot too happens to be an early starter in life, at the age of 21 he started his first business venture Muzique Events in Melbourne City. In May 2012, he collaborated with one of the biggest companies in Australia called Sizzlin Events to curate over 140 events across Australia, New Zealand and Asia regions. He has been involved actively in producing shows with Bollywood star performers like Rahat Fateh Ali Khan, Sunidhi Chauhan, Salman Khan, Honey Singh, Diljit Dosanjh, Adnan Sami, Mika Singh and several Urban Club Pop Artists from India, London, LA and Toronto. He has been the recipient of several awards such as Indian Executive Club Awards 2012, Melbourne Indian Business Club Award 2012 and Festival of South Asia 2015.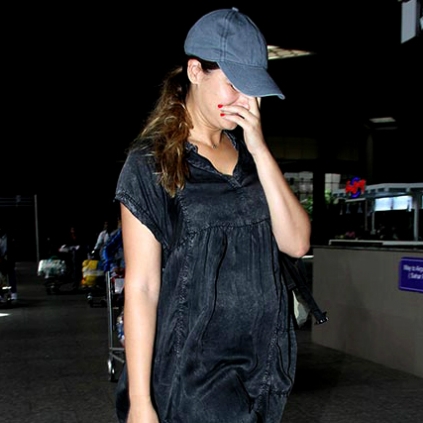 Bollywood actress Nargis Fakhri was spotted at Mumbai airport and was wearing a unique outfit which looked like Nargis is conceived, and her baby bump was evident. Soon the news became viral along with her picture on social media. The actress who came across the buzz took it to her Twitter to clarify on the issue.

Nargis Fakhri wrote. 'Here u go. Ill do the job for you. And no I'm not pregnant😳 ok maybe it's a hamburger baby. But don't tell the hamburglar!😂'. Along with the post, the actress shared the picture of the outfit which made people feel she is pregnant. Finally, a clarification from the actress herself has put this rumors aside. Talking about her work front, Nargis recently signed a Hollywood film titled '5Weddings', the film is expected to go on floors from November.

'Nargis Fakhri's post not spell-checked'.
Dr Zeus - Woofer Official Song
People looking for online information on Nargis Fakhri will find this news story useful.