The suicide of Sasikumar's relative Ashok Kumar has taken the entire Kollywood by shock and going by Ashok's suicidal note, TFPC President Vishal and the majority of Kollywood has turned against financier and producer G.Anbu Chezhiyan. The industry's dark secrets have come to light due to this incident. Contrasting to these allegations, director Seenu Ramasamy has stated that Anbu Chezhiyan is not a bad person, as speculated by everyone.

Seenu tweeted, "எம்.ஜீ.ஆர், சிவாஜீ, போல் இல்லை இன்றைய நடிகர்கள்.அன்பு செழியன் போன்ற உத்தமர்கள் ஏனோ தவறாக சித்தரிக்கப்பவது வேதனை.நான் நியாயத்தின் பக்கமே..."

This tweet is roughly translated as, "This generation's actors are not like M.G.R. or Sivaji. It is disheartening to see a perfect gentleman like Anbu Chezhiyan being portrayed in a bad light. I always stand for what is right."

*tweet is not spell-checked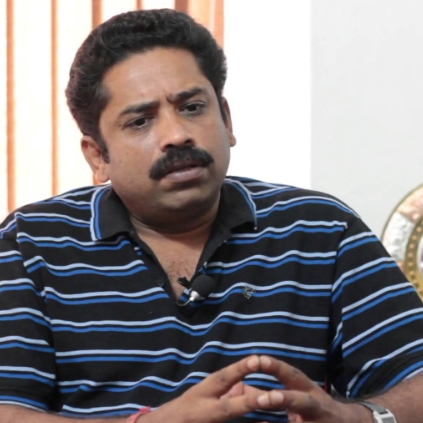 Following the censor board's new certification policy that entails a long, 68-day wait for the certificate issuance, director Seenu Ramasamy has expressed his scathing criticism about the same on his Twitter space.

His tweet read: "திரைப்படங்கள் ஒன்றும் வழக்குகள் அல்ல?தணிக்கை செய்ய இரண்டு மாதமாகுமெனில் வட்டி யார் கட்டுவது கலைஞர்கள் வாழவே கூடாதா?"

Roughly translated, it reads as "Films are not court cases, right? Who pays the interest (on loans) for the two months that it takes for the certificate? Shouldn't artists live?"
*Tweet reported as it is
Director Seenu Ramasamy extends his support to Anbu Chezhiyan
People looking for online information on Anbuchezhiyan, Seenu ramasamy will find this news story useful.