After a successful bus-stand clean up last Sunday, Team Behindwoods successfully initiated the Made In Chennai campaign with a Walkathon this morning. The 'Vaa Mama' anthem composed by Vishal Chandrasekhar, sung by Santhosh Narayanan and penned by Vivek has been making rounds on social media, and now the Walkathon has also proven to be a successful attempt.

They say that if the public and youngsters come forward to support a good cause, it is always successful. That is what happened today, with hundreds of students coming forward to representing their colleges and the general public also joining the bandwagon. The Walkathon lead by none other than Raghava Lawrence master, looking bright, clad in a white Veshti and shirt. Raghava Lawrence graced the microphone by talking about the importance of cleanliness and youngsters in the development of the country. After which, he flagged off the walk. Following this, a flash mob was presented, with a team of vibrant youngsters dancing to the 'Vaa Mama' anthem.

After which, the walk commenced at Elliots Beach and ended at Rajaji Bhavan in Besant Nagar. After the Walkathon, Raghava Lawrence signed on a wall which held the pledge, "I want my city and river clean". The participants of the Walkathon also signed the wall, thus pledging to keep the city clean. The event ended in a grand manner with a lot of support from the public.

We would like to express our heartfelt thanks to Raghava Lawrence master for magnifying the occasion with his presence. We would also like to extend this gratitude to everybody who participated in this noble event.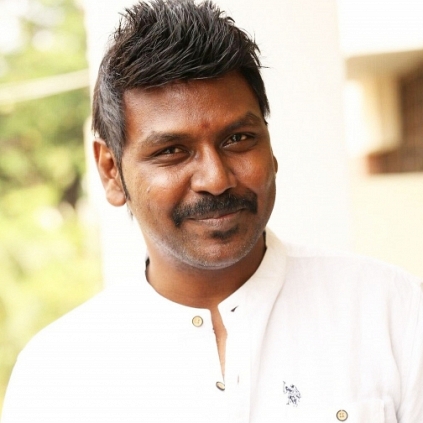 Behindwoods had officially launched it's 'Made in Chennai' anthem video. The music anthem, composed by Vishal Chandrasekar, in Santhosh Narayanan's vocals and Vivek's lyrics, was released yesterday.
Made in Chennai campaign is an initiative to create widespread awareness among younger generation about having a cleaner home, called Chennai. It is high time the current digital generation be given the accountability and the self-pride of owning a cleaner city, a cleaner river. A series of events and contests to engage the youth and the well-wishers of the city have been planned from January 2018 to February 2018.
As part of the campaign, we are conducting a walkathon event at Elliots Beach, Besant Nagar, on 28th January at 7 AM. Actor - Producer Raghava Lawrence will be gracing the event, as the guest of honour. He would also be delivering a speech on the necessity of cleaning our mother city and flag off the walkathon event. For those who want to be a part of this initiative, join us at Besant Nagar beach, this Sunday morning.
The 'Made In Chennai' anthem video is at the link below.