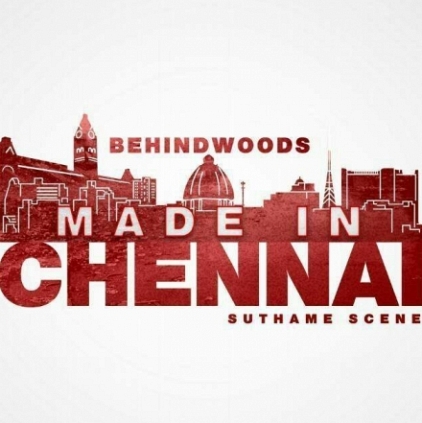 Behindwoods' first production venture aimed at the noble cause of cleaning up Chennai and the Cooum river began with an anthem, titled Vaa Mama. The anthem's video song was released yesterday, January 24 and received a lot of wishes and support from Kollywood's big names as well as famous YouTubers.

Some of the wishes:

Jayam Ravi- "I want my rivers and city clean 🙌🏼🙌🏼awesome initiative team behindwoods 👍🏼👍🏼"

24AM Studios- "Congrats to the most efficient and passionate @behindwoods team..Proud and happy for you..we are always with you for a good cause 💐💐👍💐💐"

Dhananjayan Govind- "#MadeInChennaiAnthem by @behindwoods is interesting & a good attempt to bring back the glory to #NammaChennai ...good job Team👍👍👍"

Mohan Raja- "Interesting n inspiring too 👍... I really want my river n city clean .. Congrats n best wishes for the initiative @behindwoods"

SJ Suryah- "Lets join and clean chennai @behindwoods"

Athulya Ravi- "Great work by @behindwoods 🙏👌#MadeInChennaiAnthem #proudwork#socialmessage😍👌"

Aishwarya Rajessh- "Let's keep our city clean"

VJ Manimegalai- "Wonderful Initiative by @behindwoods team 👏👏 dear tweeps.. kindly checkout this #MadeInChennai Anthem by Behindwoods.
I want my River & City clean 😎"

Aditi Ravindranath- "#MadeInChennaiAnthem a very cool initiative by team @behindwoods Kudos & waiting for more 😁😁😁"

Ram Muthuram Cinemas- "#MadeInChennaiAnthem

A Great step towards cleanliness of Chennai

#WillKeepOur_City_River_Clean"

VJ Anjana- "Brilliant work @behindwoods 👌👏"

Pragathi- "Great initiative @behindwoods !"

Abishek Raaja- "#VaaMama- Made in Chennai Anthem!

Thanks to @behindwoods for the lovely initiative and a soothing consideration"

Hema Rukmani- "Need of the hour...#MadeInChennai Nice to see so many people lending support to this cool awareness video. Good work @behindwoods #NammaOoru @ThenandalFilms @MuraliRamasamy4"

Nikhila Vimal- "We have to clean out city n river clean#nammachennai❤#gudmove @behindwoods 👏👏"

Nelson Venkatesan- "Let's make Chennai more beautiful,clean and scenic ! Good luck team #BehindwoodsProductionNo1"

Vijay Milton- "Congrats 💐"

Akshara Gowda- "All the best guys👍 Keep rocking ❤️🙏"

Manjima Mohan- "@behindwoods 👏🏻👏🏻👏🏻👏🏻👏🏻"

Gobi Krishna Complex- "Superb Initiative by @behindwoods team 👏👏 #MadeInChennai Anthem

I want my River & City clean 😎

Best wishes for your future productions"

Kiki Vijay- "Super👍 semma catchy @behindwoods"

Revanth Charan- "More Rhevanth Charan Retweeted Behindwoods

Such nice initiative to portray the bitter truth. Let's make Namba #Chennai a cleaner place to live in. #MadeInChennaiAnthem"

PRO Yuvraaj- "I want my rivers and city clean !!! awesome initiative by the team @behindwoods"

Apart from this, there were plenty of well-wishers like EOY Entertainment, Aadhav Kannadasan, Nikilesh Surya, Kiruthiga Udhayanidhi, Caarthick Raju, Vijay Chandar, Venkat Prabhu, Karunakaran, Vijay Antony, Fathima Vijay Antony, Arun Vaidyanathan, Murali Ramasamy who appreciated the anthem.

You can watch the video here: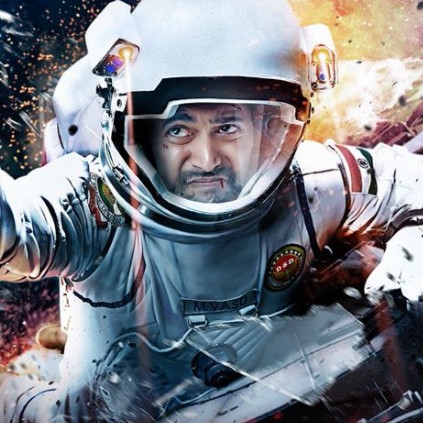 Jayam Ravi's Tik Tik Tik, directed by Shakti Soundar Rajan, was supposed to release on January 26th, but then the makers, decided to postpone the film, for reasons unknown.

Now, Jayam Ravi has officially posted about the same, through his tweet, "#Tiktiktik will not be releasing this Republic Day but we will be announcing a new release date very soon! I thank my fans and well wishers for standing by me as always & request you to continue supporting the film 🙏🏼❤️#tiktiktikcomingsoon"

Let us wait for an official announcement regarding the new release date of Tik Tik Tik. Stay tuned.