According to the latest reports, TFPC has apparently signed a deal with AEROX, one of the Digital Service providers with DCI approved server.

It is said that they have closed the deal for less than 50% VPF from existing rates in the market which seems to be a very good news for the industry but will all the theatre owners accept this offer is unknown. Hope TFPC and exhibitors come to terms and call off the strike soon.

It must be noted that TFPC initiated the strike to cut down the cost paid for a Digital Service provider called Qube.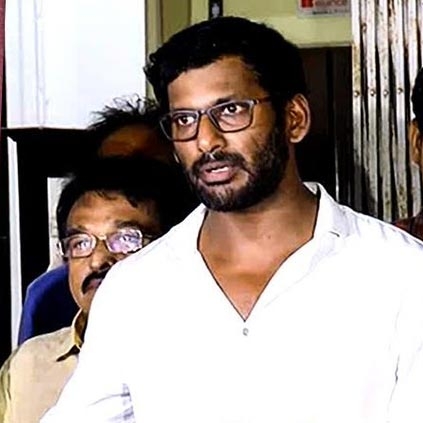 As informed earlier, TFPC had organized for a press meet today, April 18. Speaking to the media, Vishal spoke about various topics related to the cap on movie ticket prices, flexible ticket pricing system, film release regulation system.

Vishal stated that all shooting will resume from this Friday, April 20. Also informed that the new flexible ticket pricing system will be categorized into three divisions based on the budget of the film. He has assured that no theatres will sell tickets more than ₹ 150. All the theatre owners' across the state have agreed to this resolution.

Vishal stated that a release regulation committee has been formed and the release dates of the films will be out soon after the discussion with all the producers that is likely to happen tonight after the press meet. TFPC has a list of films scheduled for release till March 2019.

Regarding the excessive salaries charged by top heroes, Vishal said, TFPC has arranged for a special meeting with all the actors including himself and topics related their salaries will be discussed during that time.

On Vishwaroopam 2 and Kaala's release, Vishal said, "As far as I heard, Kamal sir had planned to release Vishwaroopam 2 in the month of May. Now, we will decide with the producer and the release regulation committee and decide on the release date. Regarding Kaala, the producer will decide on the release date, and since they have co-operated to all our demands, we will see that the film gets released on the date the makers are planning for."