As informed earlier, TFPC had organized for a press meet today, April 18. Speaking to the media, Vishal spoke about various topics related to the cap on movie ticket prices, flexible ticket pricing system, film release regulation system.

Vishal stated that all shooting will resume from this Friday, April 20. Also informed that the new flexible ticket pricing system will be categorized into three divisions based on the budget of the film. He has assured that no theatres will sell tickets more than ₹ 150. All the theatre owners' across the state have agreed to this resolution.

Vishal stated that a release regulation committee has been formed and the release dates of the films will be out soon after the discussion with all the producers that is likely to happen tonight after the press meet. TFPC has a list of films scheduled for release till March 2019.

Regarding the excessive salaries charged by top heroes, Vishal said, TFPC has arranged for a special meeting with all the actors including himself and topics related their salaries will be discussed during that time.

On Vishwaroopam 2 and Kaala's release, Vishal said, "As far as I heard, Kamal sir had planned to release Vishwaroopam 2 in the month of May. Now, we will decide with the producer and the release regulation committee and decide on the release date. Regarding Kaala, the producer will decide on the release date, and since they have co-operated to all our demands, we will see that the film gets released on the date the makers are planning for."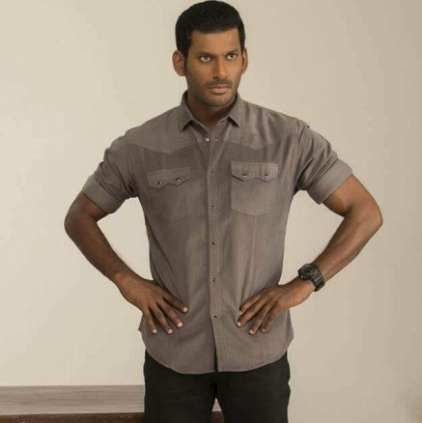 Debutant P.S.Mithran's Irumbu Thirai has been well received by the audience, for its relatable content. The film's actor Vishal has now taken to Twitter to thank the audience for their support.

He tweeted, "#digitalindia #aadharcard #IrumbuThirai #abhimanyudu yes once again I thnk the audience for accepting and appreciating the film.wont think twice to bring the social issues out in celluloid. ovewhelmed by the response. Your Acct is hacked.😬 Tel rel date announcement Tom."

As said in the tweet, Vishal will be announcing the release date of Telugu dubbed version (Abhimanyudu) of Irumbu Thirai tomorrow.

*tweet is not spell-checked