Superstar Rajinikanth's Kaala is all set to take a massive opening all across Tamil Nadu tomorrow, June 7. Now the government of Tamil Nadu has issued an order that allows the theatre owners to have an extra show on tomorrow and the day after (June 7 and 8). This is after careful consideration of the request made by Wunderbar Films.

This means that all the theatres could screen five shows a day on these two days. Since June 9 and 10 are already holidays, the exhibitors could have 5 shows for four straight days.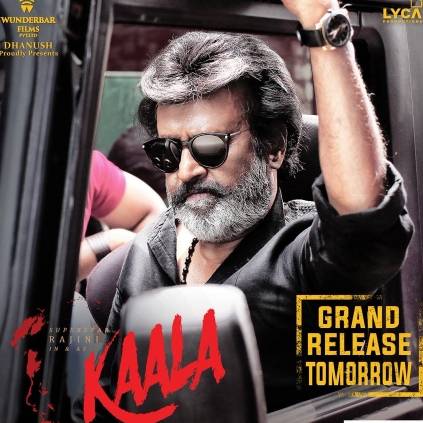 Rajinikanth's Kaala, directed by Pa.Ranjith and produced by Dhanush's Wunderbar Studios is all set to hit the screens tomorrow, June 7, among high expectations.

However, the film is now facing a minor setback as two of the most popular theatres in Chennai, have decided not to screen the film, due to differences of opinion between the theatre exhibitor and the distributor. The two theatres are Kamala Cinemas (Vadapalani), and Udhayam Cinemas (Ashok Nagar). Since the terms didn't work out properly, the management of Kamala Cinemas have now decided to screen the Hollywood biggie Jurassic World: Fallen Kingdom.

However, Wunderbar Studios have denied the high ticket prices rumour, and has clarified it with their tweet, which says, "Kamala & Udhayam theaters have not expressed their consent to the similar terms that's been agreed by other cinemas. News going around saying huge demands put forth is absolutely false & baseless. #Kaala"