Music director Santhosh Narayanan engaged in a Twitter chat session with his fans, today on the eve of Kaala's release. Here are few excerpts from his conversation:

Q: What is your take on the criticisms that Rajinikanth is facing right now?
A: "Ellam nanmaikkey nadakkum. Unmai vellum"

Q: How would you rate Kaala?
A: "Enakku migavum piditha oru padam #kaala. I personally loved #kaala as it is an amazingly layered and constructed movie much like black panther"

Q: A word or two about Nana Patekar's role in Kaala?
A: "He is a very powerful opponent to Kaala in my opinion. I completely enjoyed the rivalry while working. Nana sir is a deadlymenace in the movie"

Q: Can we expect you to release Kaala OST?
A: "Definitely coming your way pretty soon"

Q: Do you think the hype of Kaala is less compared to previous Rajinikanth films?
A: "We have worked hard to keep the buzz as organic and real as possible as we are extremely confident with the movie. I am sure that audience will take care of the rest. Great cinema will always prevail"

Q: Will the Kaala's BGM sound better than Kabali?
A: "I liked #kaala score several notches above Kabali , but it is my humble personal opinion"

*Tweets are not spell-checked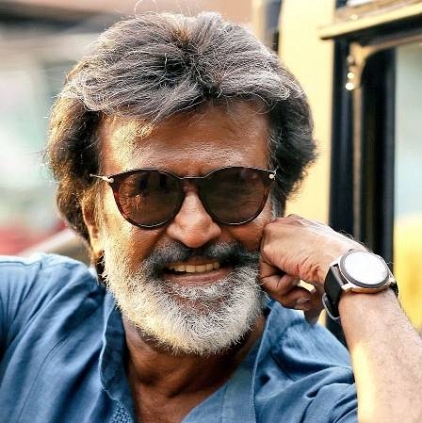 Prior to the release of one of the biggest films of the year, director Pa. Ranjith and music director Santhosh Narayanan have set out to answer a few questions from fans about their film. Kaala will be hitting the screens tomorrow, so Ranjith and SaNa have indulged themselves in a Twitter chat. Here are a few excerpts from the QnA session.

Q: Is Kaala a class film or a mass film?
Santhosh: As a Rajini fan, I felt it was a mass film, and as a Ranjith fan it was a classy film. But I felt there was more mass.
Ranjith: Thalaivar saw the film and felt that Santhosh has done a classy job. The film will be mass!

Q: Please tell us about Kaala's introduction scene and background score.
Santhosh: I am really happy that once again, after Kabali, I got a very long introduction scene. It gave me a lot of space to work on the music. It will be a very interesting scene which will be helpful for the whole movie.
Ranjith: I think everybody will enjoy the introduction scene. It is a very interesting intro.

Q: Why should we watch Kaala?
Ranjith: I think Rajini-ism has been executed very well in Kaala. You all must have seen his style, but in this film, you will see his realistic performance. Along with that, we have spoken about a very important issue in today's world.

Q: How satisfied are you with the output?
Ranjith: There are many layers in Kaala, and I'm sure you'll enjoy it when you watch the film more than once.
Santhosh: When I first saw Kaala, I felt like watching it again. It is that kind of a mass film which you will want to watch many times.

Q: Is Rajinikanth a director friendly actor?
Ranjith: Rajini sir respects every director the same way he respected Balachander sir when he first introduced him. Once the script is locked, he doesn't interfere at all and gives complete freedom.

Q: How is Thalaivar's performance in the film?
Santhosh: As a Rajini fan, when I saw the film, I felt that this is one of his best performances in his career. He also has a formidable villain in the form of Nana Patekar and they have created some raging moments on screen.