Jyothika's next under Radha Mohan's direction titled Kaatrin Mozhi began shooting on June 4th. Like mentioned earlier, the film is a remake of the Bollywood film, 'Tumhari Sulu' starring Vidya Balan in the lead.

Dhananjayan producer of the film spoke about the first day of the shoot in his recent statement. "The team was happy about the positive vibe and energy present on the day of the shoot. Things were very pleasant and there was a smooth coordination among the team.

Since Radha Mohan sir and Jyothika ma'am have worked together before (in Mozhi), there is a great level of understanding and coordination among them. We planned to finish shoot at 6 pm but, the scenes scheduled were completed prior to 5 pm. We saw the footages we shot for the day and everyone was content with their performances".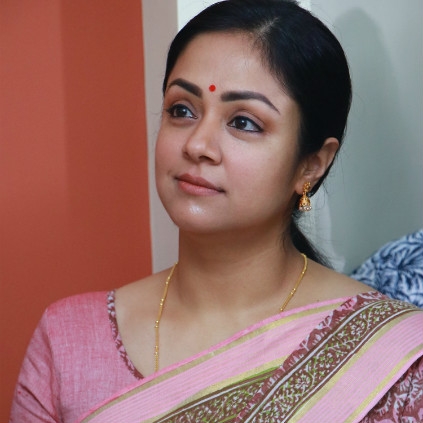 The Tamil remake of Vidya Balan's Tumhari Sulu is titled Kaatrin Mozhi starring Jyothika in the lead directed by Radha Mohan. With Mozhi considered being one of best films in Jyothika's career, after a decade the duo is coming hand in hand.

Prominent actors such as Vidaarth, Lakshmi Manchu, M.S. Bhaskar, Manobala, Kumaravel, Mohan Raman, Uma Padmanabhan, Seema Taneja, Sindhu are said to play supporting characters in the film. The film is produced by G Dhananjayan, S Vikram Kumar and Lalitha Dhananjayan of BOFTA Mediaworks India Pvt. Ltd. The music is done by debutant composer A.H. Kaashif.

The shooting commenced earlier today, June 4th beginning with a ritual pooja conducted with the presence of the cast and crew. The team has agreed to shoot the film at a single stretch scheduled for a continues period of 50 days. The film is expected to hit the screens by the end of October 2018.