STR, a multitalented artist credited for his fine performance as an actor, dancer, and a budding music director has always had a strong fan following since his entrance into cinema. A passionate film-lover is truly reflected in his performance on screen.

He hit a dark phase in his career post in a series of unsuccessful films. The ratio for his fan following has never decreased regardless of his absence on the screen.

It is definitely a grateful moment for the actor to be awarded for having the most loyal fan following in the industry. May this admirable love and support from your fans stay forever.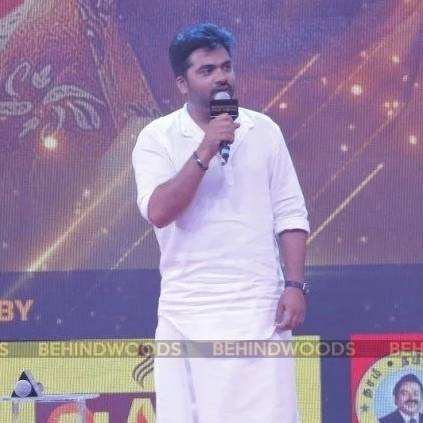 Simbu was bestowed with the Most Loyal Fan Base award at Behinidwoods Gold Medals 2018 that was held at Chennai Trade Centre in a grand fashion yesterday, June 18. Here is STR's full speech:

"Firstly, I am not aware if this category even existed before. Before I could be proud of this award, I think the fans should be proud of this. I thank Behindwoods for this lovely award. Everyone asks me why my films are always delayed. But, even throughout everything my fans have loved me for who I am and never questioned my decisions. I dedicate this award to Ashiq from Behindwoods who has always loved me for me and never gave up on me.

This award should be accepted by him than me. It doesn't matter if you come on time, the only thing that matters is if you do your job right. No matter how much people demotivate you and crush you down, always believe in yourself and let that speak for your success. I would like to thank Rajamouli sir for presenting me with this award.

It's definitely a proud moment. I am a huge fan of his work, he always manages to portray his work perfectly and that is why he is who he is. On the occasion of Father day, I would like to thank my father for all the love. Without him, I will not be standing here today. It is important to be a responsible individual and I will question the ones who aren't. Without my fans, I am nothing, thank you all for the warm love and support"