After her sudden passing in Dubai, legendary actress Sridevi has been receiving many posthumous honours. First, it was the Academy Awards, where her work was recognized and honoured. Then, she won the best actress award at the National Awards this year for her performance in Mom.

Now, she has received yet another posthumous recognition at the Cannes Film Festival. She was given an award at the Titan Reginald F Lewis Film Honours, which was received by filmmaker Subhash Ghai. It is reported that Boney Kapoor, along with daughters Jhanvi and Khushi was supposed to be a part of the event, but couldn't make it.

Subhash Ghai took to Twitter to express his happiness at receiving this award on her behalf. He said, "It was honour to receive Award on behalf of legend @SrideviBKapoor at @Festival_Cannes yesterday for her outstanding contribution in indian cinema n shared my experience with impeccable inimitable actor to western audience hosted by Titan Reginald F. Lewis film honours"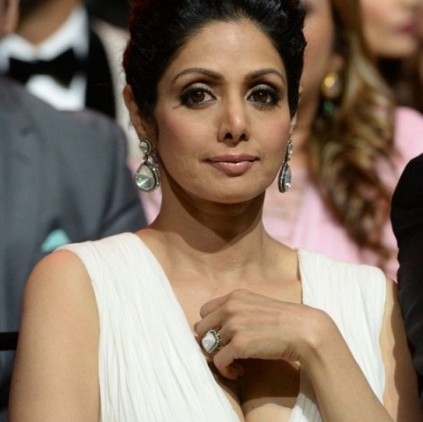 Ace actress Sridevi's death was declared to be an accidental drowning, however, everyone had their own share of doubts. The death was said to be mysterious, but the Supreme Court rejected the plea on probing into the death of Sridevi, filed by Sunil Singh.

Now, Ved Bhushan, a retired ACP of Delhi Police, has come up with his own statement and has revealed that Sridevi's death could be a planned murder. Ved Bhushan is now running a private investigation agency and has returned to India now, after completing his investigation on Sridevi's death in Dubai.

Ved Bhushan was reportedly quoted as saying, "It's very easy to put someone in bathtub forcefully until victims breathing stops without leaving evidence of crime, and label it as an accidental death. This looks like a planned murder.

With all respect towards Dubai law, we were not satisfied with their report on Sridevi's death. We wanted to know what happened exactly. There were many questions left unanswered. We went to Dubai to collect all the facts.

Sridevi died mysteriously and questions need to be answered, some questions posed after her death were relevant and logical. We felt something was hidden."