2017-ம் ஆண்டுக்கான 65-வது தேசிய விருதுகள் டெல்லியில் இன்று அறிவிக்கப்பட்டன. இதில் மறைந்த நடிகை ஸ்ரீதேவிக்கு, சிறந்த நடிகை என்ற பிரிவில் 'தேசிய விருது' அறிவிக்கப்பட்டது.
கடந்தாண்டு வெளியான 'மாம்' திரைப்படத்தில் சிறந்த நடிப்பை வெளிப்படுத்தியதற்காக, அவருக்கு இந்த விருது அறிவிக்கப்பட்டுள்ளது.
'மாம்' திரைப்படம் ஸ்ரீதேவியின் நடிப்பில் வெளியான 300-வது திரைப்படமாகும். இறப்பதற்கு முன் ஸ்ரீதேவி நடித்த கடைசி திரைப்படம் 'மாம்' என்பது குறிப்பிடத்தக்கது.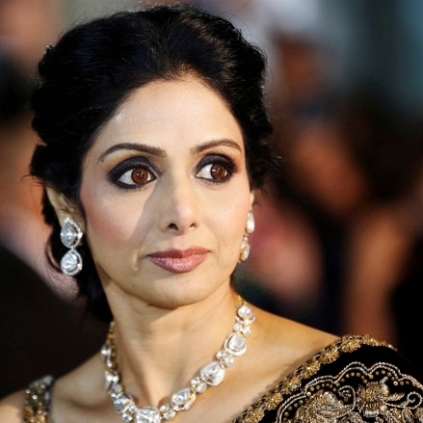 We had reported that late legendary actress Sridevi had won the National Award for Best Actress for the film Mom. In reply to this, thanking everyone, Boney Kapoor and Family replied with:
"We are overjoyed to know that the Jury has conferred the Best Actress Award to Sridevi for her performance in
'MOM', It's a very special moment for all of us. She was always a perfectionist and it showed in all the 300 plus
filmsshe did. She was notjust a Super Actor but a Super Wife and a Super Mom.
It's time to celebrate her life and her achievements. She is not with us today but her legacy will always live on. We
thank the Government of India, the Hon'ble Jury Members for this honor. We also take this opportunity to thank
all our friends, herfans who have been sending us congratulatory messages."
Thank You,
Janhvi. Khushi & Boney Kapoor