Popular Tollywood actress Sri Reddy had warned that she will be letting out the names of actors, and technicians, who are sexually attracted to women. She also said that she will bring the names of people to light, the ones who misbehaved with her.

In her recent Facebook post, she hinted that popular Telugu director Sekhar Kammula (director of the recently released, 'Fidaa' and many others hit films), was one of them. She had reportedly stated that he is arrogant, and feels that women are only meant to sleep with him, who is also said to be desperate for video calls. On the post, she hinted his name by saying, 'kommulu vachina shekarudu', which instantly became controversial.

However, this has irked Sekhar Kammula, who replied to her allegation, stating that he hasn't met Sri Reddy at all, and doesn't know what she is talking about.

Sekhar's reply post read, "Yesterday a social media post maligning me came to my notice. It is vulgar, demeaning and full of lies. It has caused deep grief to my family, to me and many more who value me.

I could never imagine in my wildest dreams that a woman whom I don't know, have not seen or never spoken to in person or on the phone can suddenly make these baseless allegations.

Whatever might be their intentions and whoever might be involved in this diabolic act, I would like to say that it is WRONG, IMMORAL and CRIMINAL.

People who know me and my work would be aware of the kind of importance I give to equality of women and their empowerment. I live by my CHARACTER and die by it. I will not spare anyone who tries to point fingers at it.

APOLOGIZE and take back every word that was posted against me or be ready to face legal action, which will include criminal/civil proceedings."

A section of fans on social media was seemed to be in shock about this controversy.

Sekhar Kammula is known for directing over 8 Telugu films and 1 Tamil film (Nee Enge En Anbe starring Nayanthara)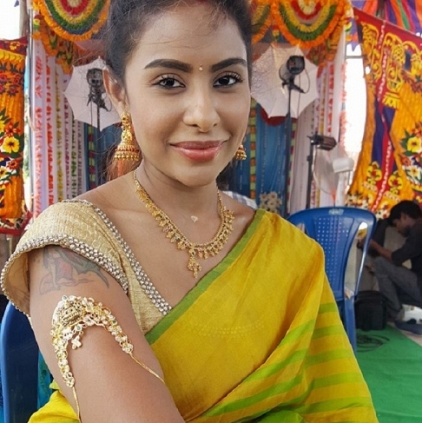 Sri Reddy's protest against casting couch is something that everybody knows about, and actors like Pawan Kalyan, Allu Arjun, Gayathri Raghuram had reacted to her statements and allegations.

Now, popular Telugu star Ramcharan, who is riding high on the success of Rangasthalam, answered about Sri Reddy's protests, in a recent press meet. He was reportedly quoted as saying, "I am not talking particularly about her (Sri Reddy). But overall, to hear this word anywhere, in any industry - whether in politics or business industry, doesn't sound right to anyone.

Nobody would encourage it, especially when I have five of my sisters in the same field, I would personally not want to pursue it or witness such a disaster in the industry."
Sekhar Kammula replies to Sri Reddy's sexual allegations on him
People looking for online information on Sekhar Kammula, Sri Reddy will find this news story useful.