Director and politician Seeman has gone on to meet Ulaga Nayagan Kamal Haasan ahead of Kamal's big day with respect to his political entry, February 21. While addressing the media regarding why he came over to meet Kamal Haasan, Seeman said:

"I grew up watching his films and I am a huge fan of Kamal Haasan. It is a known fact that the political scenario in the state of Tamil Nadu is in a very bad situation. In some way or the other, everyone in the state is expecting a change to come in. Annan Kamal Haasan has decided to take the plunge into politics to bring about a change. When he decided to meet me, I told him that I myself will come and see him. I wish him best of luck in his political venture and I wish he attains the success that he deserves. A good beginning is half the battle won and I am really happy that he has taken this step. I am very excited for the launch tomorrow (February 21, 2018)."

When he was quizzed by a section of the media regarding why he shows his support to Kamal and not to Rajini, Seeman said:

"This is our soil and we should only save it. First of all it is elementary to know what are the problems faced by government employees, farmers, fishermen, students and workers. Without knowing this, it is not possible to solve their problems. Big stars can wish us or bless us best of luck to get to the ground and solve these problems."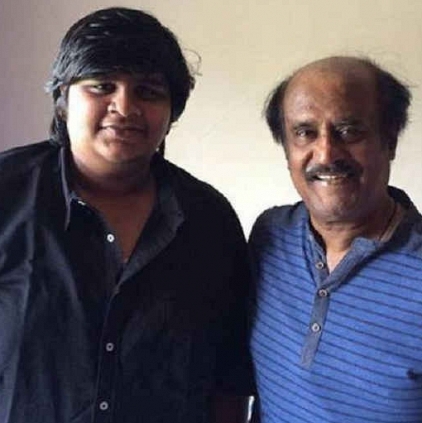 Superstar Rajinikanth's next film, after Kaala, was just now announced, which was an earth-shattering news. Karthik Subbaraj was announced as the director for this new film.

Karthik Subbaraj shared his excitement on bagging this prestigious project, through his tweet, in which, he stated, "Really Can't express my happiness in words... My most treasured dream come true moment... Thanks a lot Thalaivaaaaa... @superstarrajini & @sunpictures ... 🙏🙏🙏 !!

It is a known fact that Karthik Subbaraj is an ardent fan of Rajinikanth, and when the super talented young director teams up with the legend, it is just going to get more better. Exciting and massive indeed!

*tweet is not spell-checked