Actor/politician Kamal Haasan has given a thank you note for making his first party meeting a success. He has also officially announced his first team.

"On the International Mother Language Day, February 21st, Makkal Needhi Maiam was launched in Madurai, a city renowned for its contribution to Tamizh language.

We express our gratitude to all the participants who exhibited exemplary energy and discipline. At the outset, we dedicate the success of the launch to the people of Madurai. We also thank the office-bearers, secretaries and members of the Narpani Iyakkam.

Our sincere gratitude to the Honourable Chief Minister of Delhi Shri. Arvind Kejriwal, Farmers Association President Shri. P.R.Pandian and MLA of Delhi Assembly Shri.Somnath Bharti for gracing the occasion.

We also wish to thank all the government departments including Police, fire personnel, electricity board, health department, Public works department etc; for the support extended by their officials and staff in making this launch a grand success.

A big Vanakkam to each one of close to one lakh participants who thronged the launch venue, for their participation and co-operation.

We thank the electronic media, print media and social networking sites that transmitted the launch proceedings to the entire world with liveliness and precision. We also thank the millions of Tamizhians around the world who witnessed the launch and wished us well.

We introduced some of the empowered committee members on stage who will be a part of shaping and executing the policies and action of Makkal Needhi Maiam. We have attached the list to this message for their introduction in media and request you to publish the same.
Your continuous co-operation will endear us to the millions of Tamizhians around the world.

Heartfelt gratitude
Kamal Haasan"

Makkal Needhi Maiam First Set of Key Party Member's list
Arunachalam A. - Agriculturist / Advocate
AG. Maurya - Retired IPS
Bharathi Krishnakumar - Writer / Director
C. Rajashekaran - Advocate
C.K. Kumaravel - Entrepreneur
Kameela Nasser - M.S.C., MPhil / Film Producer / Family counsellor
Ku. Gnanasambandhan - Professor / Writer / Speaker
Raja Narayanan - Writer / Journalist
Rangarajan - Ex IAS
RR. Sivaraam - Entrepreneur
S. Moorthy - RKFI - Senior Executive
Sowrirajan - Entrepreneur
Sripriya Rajkumar - Actress/ Film Producer / Director
Suka Thangavelu - Writer / Director

* Kamal's statement is not spell-checked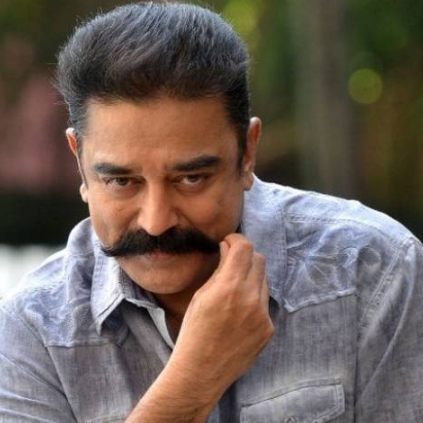 We have reported that actress Sridevi's mortal remains are to return to Mumbai from Dubai at around 6 pm today (February 26). The latest is that actor Kamal Haasan is all set to take the 3:25 pm flight from Chennai's airport to Mumbai, where he will reach later this evening to pay homage to late actress Sridevi.

It is also said that Kamal will have a few words with Boney Kapoor and his family and pay due respects to the legendary actress.