Kamal Haasan sheds tears on Sridevi's death - his emotional video!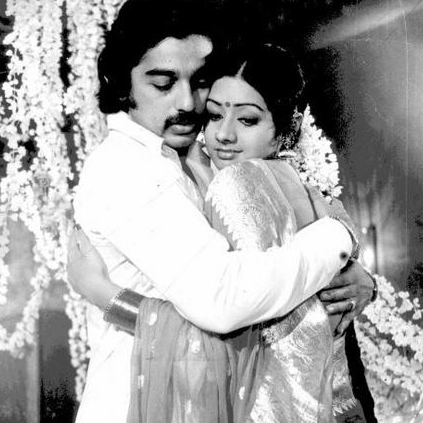 Kamal Haasan and Sridevi were the most iconic pair of the late 70s and 80s. They were looked up to by several film stars and fans. The iconic duo has been seen together in over 20 films, across languages like Tamil, Telugu, and Hindi.

Following Sridevi's sudden passing away, Kamal Haasan took to Twitter to leave a condolence message. He tweeted, "Have witnessed Sridevi's life from an adolescent teenager to the magnificeint lady she became. Her stardom was well deserved. Many happy moments with her flash through my mind including the last time I met her. Sadma's lullaby haunts me now. We'll miss her"

Sridevi's first adult role was in K Balachander's Moondru Mudichu, which starred Rajinikanth and Kamal Haasan. She was just 13, then. It was her first collaboration with Kamal Haasan.
**The tweet is not spell-checked