Ulaga Nayagan Kamal Haasan has officially made an important statement about the launch of his political journey and the party. In a recently released statement, Kamal has said that he will be starting his political tour on February 21, from his hometown, Ramanathapuram. On the same day, he will also be announcing the name of his political party.

Kamal Haasan's statement read,

"Vanakkam,

I have immense gratitude to the people of Tamil Nadu who have given me everything! However, "gratitude" by itself is not adequate and the love and affection I have for them needs to be manifested in action &in deed. Further, there is true power in finding one's purpose in life and mine is to challenge the status quo that has been plaguing the politics of TAMIL NADU for some time now. However, for this to happen, my thoughts and actions needs to collectively resonate with the people.

Therefore, as a follow up to the above and as hinted in the press conference of November, '17, I intend to embark on a journey across the state from February 21, 2018 to truly understand as to what the needs of my people are?, what is afflicting them?, what their aspirations are? Further, this momentous journey of meeting people across Tamil Nadu is neither an act of rebellion nor is it a gathering for glamour. Simply put this is a journey of discovery and learning and an opportunity for me to truly understand my people.

Furthermore, this is being planned and executed in PHASES and over a period of time. In addition, I believe it will be truly appropriate if my political journey commences from the place of my birth and hometown Ramanathapuram. Following this, I intend on meeting and spending time with the people from the districts of Madurai, Dindigul, and Sivagangai. In addition, at the commencement of the journey, I intend to announce the name of my political party along with the guiding principles we intend to live by.

Finally, let's question mediocrity and raise the bar on governance and welfare for the people of TN. This journey is intended towards that goal. I begin this journey with your support. Join hands with me to empower our country and state. I will see you soon."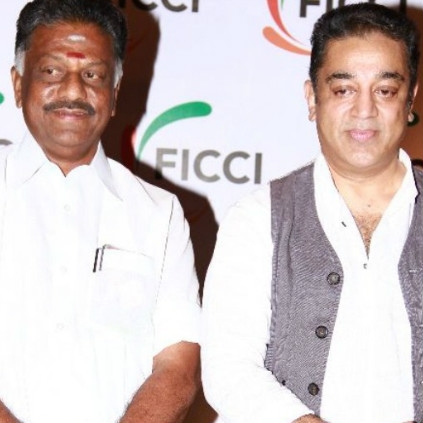 Ulaganayagan Kamal Haasan has revealed that he will officially launch his political party with the tour, he's commencing on February 21st. On the same day, he would also be making his party's name official.

Meanwhile, when Tamil Nadu Deputy Chief Minister O.Panneerselvam, was questioned about Kamal's entry, he said, "His party launch will not affect our party, AIADMK, in any way."