Pictures of actors and celebrities celebrating the Pongal festival is very popular in social media. It is endearing to see them celebrate the Tamil festival and share positivity with others.

Actor-Politician Vijayakanth and his wife Premalatha Vijayakanth have done something very noble on the third day of the festival, known as Kaanum Pongal. The festival simply means to meet and greet people, sharing positivity and goodwill.

Vijayakanth has spent his Kaanum Pongal with the mentally challenged kids of Kilpauk Hospital. It is very nice of him to have spent his day in such a heartwarming manner.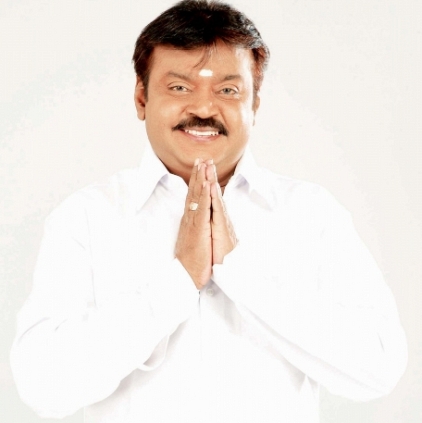 Captain Vijayakanth has officially taken to Twitter to register his New Year wishes to everyone, through his statement.

He said, "தமிழகத்தில் உண்ண உணவு, உடுக்க உடை, இருக்க இடம் ஆகிய மூன்றும் மக்கள் அனைவருக்கும், உறுதியாக கிடைத்திட வேண்டுமென எனது இதயப்பூர்வமான புத்தாண்டு நல்வாழ்த்துக்களை தேமுதிக சார்பில் தெரிவித்துக்கொள்கிறேன்."

The tweet is roughly translated as, "On behalf of DMDK Party, I wish everyone a very happy and prosperous new year. Let this New Year give the people of Tamil Nadu, good food to eat, clean dresses to wear, and a protective place to stay."

*tweet is not spell-checked