Multilingual star Jaya Prada has entered Kollywood with a bang after a decade in the upcoming Keni, directed by Malayalam filmmaker MA Nishad. Also starring in the film are Parthiban, Nassar, Revathi, Anu Hasan, Rekha, Joy Mathew, M S Baskar, 'Thalaivasal' Vijay and others.

Known for his socially conscious films, MA Nishad has sculpted the core of Keni around the water dispute between the people of Tamil Nadu and Kerala, apart from other issues as well.

Titled aptly, Keni, translated into English, means well (water storage facility).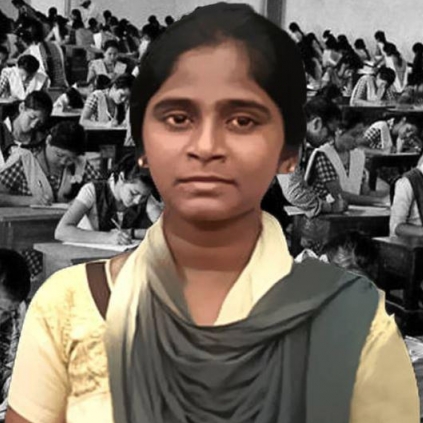 Ariyalur's 12th standard student Anitha's death has come as a shocker, and there have been many protests happening in many parts of Tamil Nadu against the NEET Exams. Social Media is abuzz with condolence messages and voices against the NEET Exam approach.
Actor Parthiban has come down heavy in his press release. He said "What would have Anitha thought before suiciding? It should be definitely about canceling the NEET approach. How can this be a suicide, when the whole nation is the reason for her death. A doctor would save thousands of lives, but how can we kill a doctor? The youth should join together and stage a war against this"
His press note in tamil is below,
"அணி தாவும் அரசியல் ஆடுகள களேபரத்தில் ...
அனிதாவும் இன்னும் பலியாகும் உயிர்களும்

இனியும் ஆகும். இனியாவும் நலமாகுமென நம்பி அனிதாவின் குடும்பத்தார்க்கு வருத்தச் செய்தி மட்டும் வாசித்துவிட்டு நகர்தலும் வன்முறையே.
வாழவே துவங்காத ஒரு இளம் பெண் தன் இன்னுயிரை மாய்த்துக் கொ(ல்)ள்ளும் முன் என்னவெல்லாம் யோசித்திருக்கலாம்? அதில் NEET தேர்வு முறையை ரத்து செய்ய வேண்டும் என்பதே பிரதம கோரிக்கையாக இருந்திருக்கவேண்டும். அந்த நீள் கனவோடே அவரின் மீளா கண்ணடைத்தல் நிகழ்ந்திருத்தல் வேண்டும். ஏழைகளின் ஓலத்திற்கும் ஒப்பாரிக்கும் Gst போட்டு விசும்பலாக்க நடுவன் அரசு நன்கு அறிந்திருக்கிறது தானே... செய்துக்கொண்டால்தானே அது தற்கொலை? ஒரு நாடே சேர்ந்து ஒருவரை கொலை செய்தால் அதெப்படி தற்கொலையாகும்?
நூறு உயிர்களையாவது காக்கவே ஒரு மருத்துவர்.
அம்மருத்துவரையே கொல்வது ? பெருந்துயர்!
இனி மறு துயர்- மறு தவற் நிகழுமுன் தடுக்க, இன்று கோர்க்கும் இளைஞர்களின் கரங்கள் விலகா போர் நிகழ வேண்டும்."