Any good story will reach its maximum intensity when it is told in the right mood and tone. Aramm which has received tremendous response from the audience and critics alike boasts of a brilliant technical team that rose to give the film a classy look. Om Prakash, the man behind the camera for Aramm is being lauded by people from all the corners for his stupendous work which elevated the already excellent product to another level.

Speaking of the film, Cinematographer Om Prakash says, "Aramm is one of the best movies of my career. When I first heard the story, I instantly decided to use a lot of grey color schemes to show the contaminated and lifeless earth through the camera, with a specific lighting pattern, compositions, and camera movement for this script. Nayanthara's costume was also designed accordingly. The shooting locations and conditions were very tough. Instilling fear in the audience mind in the borewell sequences was very important. I used special lenses and lighting patterns to achieve the real depth and mood.

This is my third film with Nayanthara. It is always a delight to work with such a dedicated artiste like Nayanthara following Arrambam and Kashmora. Her involvement and dedication is impressive. Director Gopi Nainar's confidence in the script and his writing made this movie such a special one. Aramm gives me pride and a sense of satisfaction that cannot be explained in words."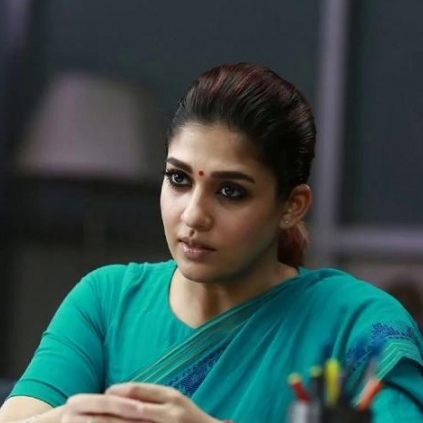 Last week saw the release of Nayanthara's Aramm directed by Gopi Nainar. The film opened to unanimously positive reviews from fans and critics alike. In an exclusive conversation with Behindwoods, director Gopi talks about how this movie happened.

When asked about why he chose Nayanthara to play the lead and what made him decide to cast a female in that role, which could have also worked the same way with any other mass hero, this is what he had to say. "I did not choose ma'am. When I narrated the story to Nayanthara ma'am, she was in the position to chose me. When I wrote the character, it was written just as a district collector character and not particularly a female."

Catch the whole interview below: