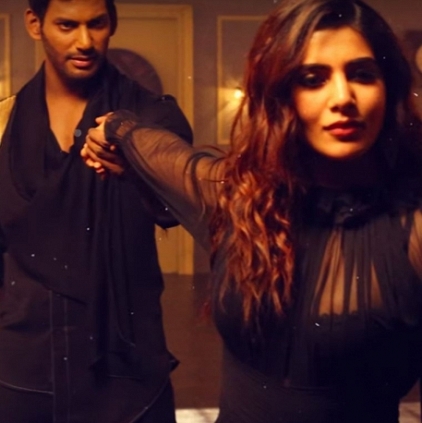 Azhagae Song from Irumbuthirai starring Vishal, Arjun and Samantha. List to this song composed by Yuvan Shankar Raja.
Actor Vishal has always been socially inclined, and his Pongal wishes to the public on his Twitter space a short while ago reflected exactly that. It read:

"இந்த 'தை'ப்பொங்கல்
விவசாயத்'தை' மீட்டெடுத்து
தமிழ் மக்கள் இல்லத்'தை'
அத்தியாவசிய பொருட்களால் நிரப்பி
அனைவரது உள்ளத்'தை'யும்
மகிழ்ச்சியாக்கி நல்ல'தை'
மட்டுமே வாரி வழங்க வாழ்த்துகள்!

அனைவருக்கும் எனது இனிய பொங்கல், உழவர் திருநாள் வாழ்த்துகள்."

Translated, he wished that our farming is resurrected, our homes are filled with essential commodities, and that our hearts are filled with happiness.