Vijay Antony's latest family drama Annadurai, which released last Thursday on November 30, opened to mixed reviews from critics and the audience.

According to the analysis made by Behindwoods Box Office wing, the film has approximately collected Rs 1.44 crore in the Chennai city region. The film has got an average opening, holding 240 shows over the weekend. It should be noted that Annadurai had a 4-day opening weekend.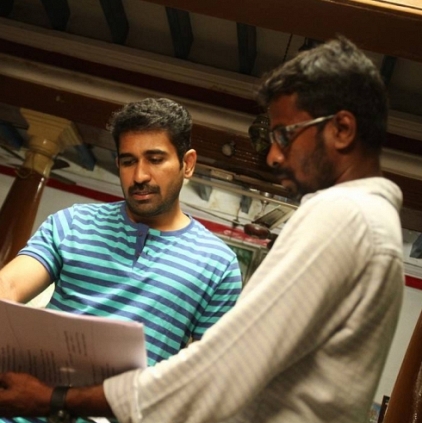 Vijay Antony, after tasting success with Pichaikkaaran and Saithan, is ready with his next film, Annadurai, which is all set to hit the screens on November 30.

Talking about the film, director Srinivasan says, "I am excited as well as nervous. This feel of mixed emotions is what I had waited for so many years. I have not left any stone unturned in my tenure of learning the art of filmmaking.

I am proud to do this script as my first movie. I had worked with different directors to learn this art. I learned 'class' from Vasantha Balan sir, 'Impactful commercialism' from Suseendran sir, 'Humour' from Boopathy Pandian sir and 'How to deliver the product in time' from Ezhil sir. I am thankful to each and every director.

For 'Annadurai's script I could not think of anyone else than Vijay Antony sir. His way of being subtle yet powerful is a characteristic feature that not many actors possess. His dedication and involvement for 'Annadurai' was simply outstanding. Not just as a lead actor and music director, even as an editor he has done a fabulous job.

The support cast and the whole technical team have given their absolute best and the results are very exciting. 'Annadurai' is a clean family entertainer which will be as powerful as the title. I am excited about our release on November 30th, the day I have been waiting for all my life."