We have reported that, actor Vishal has made the plunge and that he will be contesting in the by-elections to be held at RK Nagar. Vishal, who is the president of both the Nadigar Sangam and the Producers Council (TFPC), has stated that he wants to fulfill the basic needs of people in RK Nagar. However, director Cheran, who is also part of TFPC, has given his opinion and statement with respect to this decision by Vishal. Cheran has told the media:

"Vishal should resign from his president post of TFPC. After resigning from this post, let him contest at the RK Nagar elections or anywhere else that he wants. If he is not ready to resign the president post, ask him not to contest in this RK Nagar elections! It has been eight months since he got the post and there is no big improvement on any front at the Producer's Council.

If he is not ready to resign his post, there will be a strike among the producers of the council because he is contesting for all the posts and not concentrating on his responsibilities."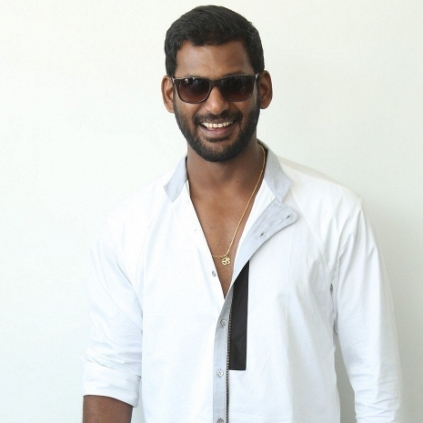 It came as a pleasant surprise to everyone when Vishal announced that he would be contesting independently in the coming R.K.Nagar by-elections.

The Thupparivalan actor filed his nomination today morning (December 4), and met the people of R.K.Nagar, to know their problems. He had said that Arvind Kejriwal was his inspiration to make this big move in the politics, though he hadn't met him in person. Now, Vishal has now been congratulated and welcomed by that same iconic politician Kejriwal, who is the Chief Minister of Delhi.

Kejriwal tweeted, "Welcome @VishalKOfficial. Ur entry in politics will inspire many youngsters. Lets meet up when u come to Del next"

Vishal replied to this tweet by saying, "Thank U very much @ArvindKejriwal Sir. The Change is inevitable & more youngsters must join Politics to make our Country a global powerhouse. #YoungstersAreTheFuture"

*tweet is not spell-checked