Actor Harish Kalyan releases a video to update about Sakka Podu Podu Raja's re-recording done by Simbu.

"Sakka Podu Podu Raja's re-recording work is currently going on in a rapid pace. I am here at the studio to give a small voice over. Since Simbu has been continuously working for 2 to 3 days, he is taking a small nap right now. STR always tells me that one person's hard work will save him no matter how hard the going gets.

So the songs will be out on December 6. I have rendered my voice for a song, a theme song and have given my voice for the re-recording too. I am making my singing debut through SPPR, thank you for all your support and special thanks to all STR fans."

Harish Kalyan's video statement is here: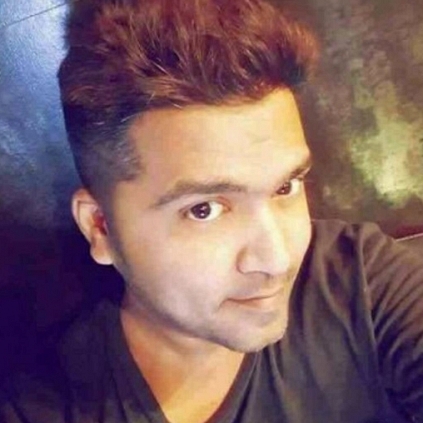 We had reported earlier that, AAA film producer S Michael Rayappan and the director Adhik Ravichandran had met the media and Rayappan had stated that AAA had incurred a big loss that he wanted Simbu to help him out of. He had also told the press that Simbu had been irregular to the shoot and did not show any initiative to compensate for the same. Following this. Actor Metro Shirish, has gone on to post his opinion on this issue stating that nobody can be judged completely. Metro Shirish's post read:

"Situations make ppl take actions in a certain way. We can't completely judge some1 based on those actions. But if wht s said s true, I would humbly request my Thalaivar 2 change this way of being, as his die hard fan.No matter what,I hav been n wil always b yr die hard fan! #STR".