We had reported earlier that, AAA film producer S Michael Rayappan and the director Adhik Ravichandran had met the media and Rayappan had stated that AAA had incurred a big loss that he wanted Simbu to help him out of. He had also told the press that Simbu had been irregular to the shoot and did not show any initiative to compensate for the same. Following this. Actor Metro Shirish, has gone on to post his opinion on this issue stating that nobody can be judged completely. Metro Shirish's post read:

"Situations make ppl take actions in a certain way. We can't completely judge some1 based on those actions. But if wht s said s true, I would humbly request my Thalaivar 2 change this way of being, as his die hard fan.No matter what,I hav been n wil always b yr die hard fan! #STR".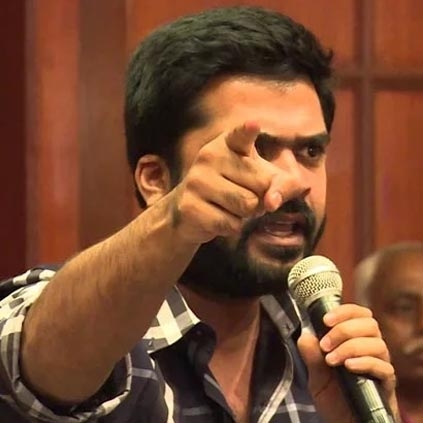 A couple of days back, producer Michael Rayappan, who produced AAA, had expressed his concern regarding the film's loss and blamed Simbu for his misery.

To clarify the issue, we spoke with Hariharan Naidu from Simbu's camp. He said, "Just think this twice - why would a producer who used STR to promote his another venture Kee complain about him? What has changed now? Is it due to someone's compulsion?

They say Simbu didn't come for Bangkok shoot but they did not reveal that he didn't join the sets because the producer failed to settle his salary. He says he paid the full amount of salary to Simbu. Can he release the payment details?

The producer says he has lost Rs 20 crore because of Simbu but what happened to the money he gained by selling the movie? Did he sell it for free?"