The election in RK Nagar constituency is an interesting political situation now, with an array of actors vying for the seat which was once held by former Chief Minister J Jayalalithaa. From a situation where politicians contested with each other, they will now be battling with actors too.

Actor Vishal made a breaking statement yesterday saying he will be contesting in the RK Nagar elections. And now there are rumours saying director Ameer might challenge too for 'Naam Thamizhar Katchi.'

There is one other strong buzz saying actor Raghava Lawrence is likely to enter politics with RK Nagar election. When we got in touch with the 'Muni' actor, this is what he had to say, "I too heard about this, but nothing of that sort. These are baseless rumours and I'm busy shooting for Kanchana 3"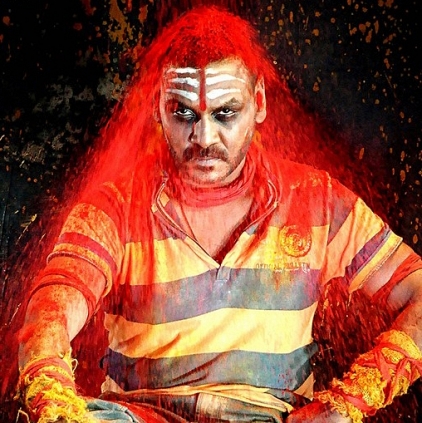 Doopaadoo, an online musical platform, started by lyricist Madhan Karky to support independent musicians, has now started the songs bank. As per this scheme, filmmakers who are in need of songs, can take the song from the bank, and feature it in their movie, crediting the music director, lyricist, and the singer.

Our close sources tell us that Raghava Lawrence would be the first person to implement this, through his film Kanchana 3, starring himself, Vedhika, and Oviya. He is said to use 3 songs from Doopaadoo, for his horror comedy film, while he has also acquired two other songs too, which he is expected to use in his next venture, after Kanchana 3. On the whole, Raghava Lawrence will supposedly be using 5 songs from Doopaadoo. An official announcement regarding this is expected to be out soon.

Interestingly, it should be noted that Lawrence used Leon James' independent song, 'Vaaya Veera' in his previous film, Kanchana 2, which went on to become a chartbuster number. Also, Kanchana 2 featured 5 songs composed by 4 different music directors namely, S.Thaman, Leon James, C.Sathya, and Ashwamithra. Looks like Lawrence has opted to follow the same route for Kanchana 3 too.