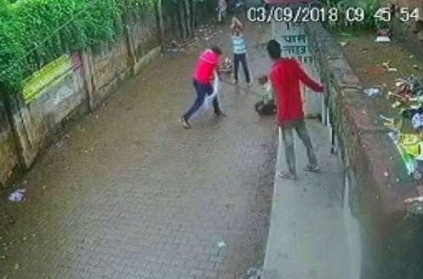 In a shocking incident in Uttar Pradesh, a retired police officer was caught on camera being beaten up by three men on a road. The man was rushed to the hospital and ended up dying there.
Abdul Samad Khan, aged 70, retired as a sub-inspector in 2006. From the CCTV footage, Khan could be seen riding his bicycle when he suddenly gets attacked. The attack is initiated by a man in a red shirt. Khan could be seen shielding himself as he gets beaten up mercilessly.
After a while, two more men joined in taking blows against the victim. From the 40-second video, many could be seen passing by without stopping to help. Following the brutal incident, Khan could be seen helplessly sitting against a wall and was rushed to the hospital later.
One of the assailants is a notorious criminal, Junaid, with more than 10 criminal cases against him at the local police station.
next