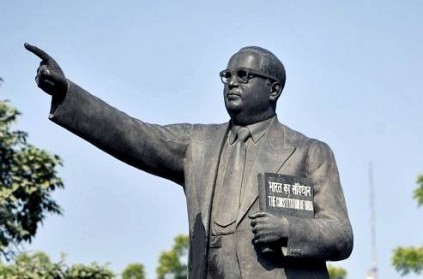 A group of lawyers reportedly purified a statue of BR Ambedkar with milk and Ganges water in Meerut, Uttar Pradesh after a BJP MLA garlanded it. The incident took place on Friday after BJP's state secretary Sunil Bansal garlanded the Ambedkar statue.
The lawyers claimed that the statue got dirty after Bansal garlanded it. One of the lawyers was quoted as saying, "We are purifying this statue because Rashtriya Swayamsevak Sangh's Rakesh Sinha came and garlanded it. BJP government oppresses Dalits. They have nothing to do with Ambedkar, but still, they use his name just to promote their party and allure the Dalit community."
Ambedkar during his times fought against social discrimination and supported equality.
next