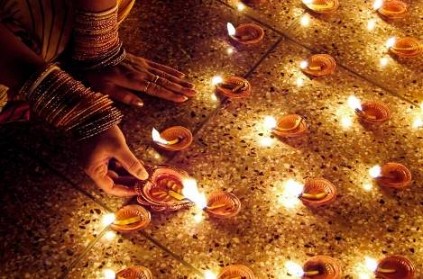 The United Nations presented India with two stamps featuring diyas as a tribute on Diwali. The special gift was unveiled by the UN Postal System.
The gift was appreciated by India's Permanent Representative Syed Akbaruddin, who tweeted on Tuesday, "Thank you @UNStamps for portraying our common quest for the triumph of Good over Evil in your 1st set of Diwali stamps on the occasion of the auspicious Festival of Lights."
Reportedly, the stamps cost $1.15 each. The stamps are sold in sheets with 10 stamps each and a huge photo of the UN headquarters lit up for Diwali.
Today, UN Stamps issued a special event sheet to commemorate the festival of #Diwali . The sheet in the denomination of US$ 1.15 contains ten stamps and tabs featuring festive lights and the symbolic lamps known as diyas.. More @ https://t.co/jMUKgBI3S6 pic.twitter.com/kMFzbfwms6

— UNPA (@unstamps) October 19, 2018
next