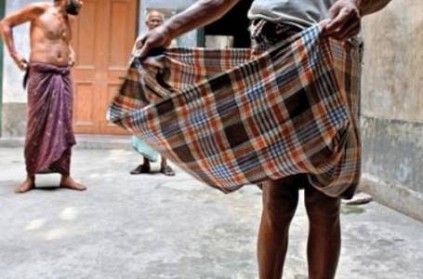 In a shocking incident in Gujarat, a civil engineer and six plumbers were beaten up on Monday night for allegedly wearing 'lungis'.
Civil engineer Shatrughan Yadav and the six plumbers worked at a construction site of a primary school in Vadodara. When they reached the construction site on Monday evening, three locals stopped them and enquired them about their attire since they were wearing lungis.
It is, however, suspected that the seven were attacked as they were immigrants from Bihar. The police, on the other hand, feel that it had nothing to do with their origin. One of the assailants was even arrested by the police on Tuesday.
The seven sustained minor injuries. Two chairs and the engineer's bike was set ablaze by the assailants.
next