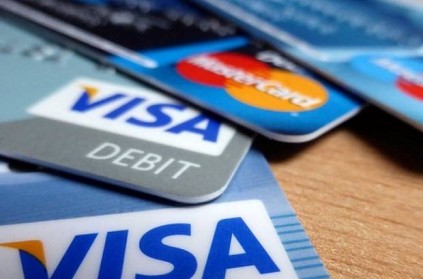 Users with State Bank of India cards may have to replace their ATM credit and debit cards soon. If the card does not have an EMV chip, customers will have to replace their cards.
The EMV chip, named after its creators Europay, MasterCard and Visa, was introduced as a means of additional security for plastic money. The chip contains a microprocessor data embedded into it.
Due to this added security, Reserve Bank of India asked all banks to ensure that their customers use cards only with EMV chips attached, SBI tweeted, "Dear Customers, it's time to make a shift. As per the RBI guidelines, you are required to change your Magstripe Debit Cards to EMV Chip Debit Cards by the end of 2018. The conversion process is absolutely safe and comes with no charges. Know more: https://bank.sbi/portal/web/personal-banking/magstripe-debit-cardholders … (sic)"
Dear Customers, it's time to make a shift. As per the RBI guidelines, you are required to change your Magstripe Debit Cards to EMV Chip Debit Cards by the end of 2018. The conversion process is absolutely safe and comes with no charges. Know more: https://t.co/hgDrKXlInp pic.twitter.com/QoLZZSQuEj

— State Bank of India (@TheOfficialSBI) August 10, 2018
next