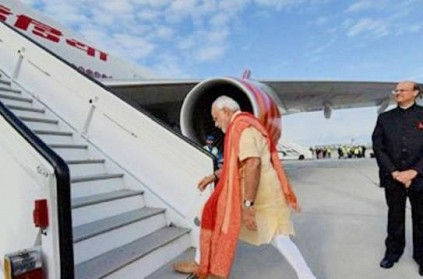 According to an NDTV report, the Minister of External Affairs VK Singh revealed at the Rajya Sabha the total expenditure of PM Narendra Modi's foreign travels. According to the data revealed, a total of Rs 1,484 crore has been spent so far on the maintenance of Modi's flights, chartered flights and hotline service since 2014.
The data revealed that Rs 1,088.42 crore was spent on maintenance of the aircraft, Rs 387.26 crore on chartered flights and Rs 9.12 crore on hotline service. PM Modi has reportedly visited 84 countries in 42 foreign trips since 2014.
Singh was quoted by NDTV saying, "Diplomatic outreach during this period has included first-ever visits from India to several countries at the head of the government level." He also added that the outreach has enhanced foreign engagement with India.
next