MAN BITES OFF POSTMASTER'S FINGER AFTER GETTING SOAP DELIVERED INSTEAD OF PHONE
Home >
News Shots >
India
By

Behindwoods News Bureau

|

Oct 30, 2018 10:43 AM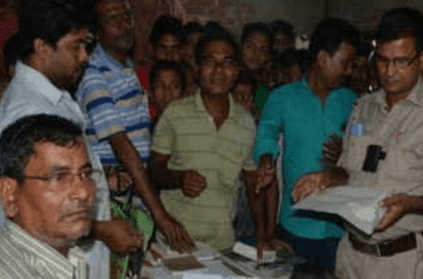 In a rather bizarre incident, an infuriated man bit off the finger of a postmaster after a leading online store shipped him a washing bar, instead of a phone that he ordered.

The man, identified as Md Afratul, who works as a TV operator in West Bengal, bit the postmaster and tried to run away with his cash box. Afratul, who was granted bail by a local court, has now filed a formal complaint against the online retailer on charges of fraud.

According to a Times of India report, quoting sources, Afratul told cops that he had booked a mobile phone from the online retailer on October 15. "The price of the phone was Rs. 3,500 and they added Rs 98 as shipping charges," he said.

"I am wary about online purchases since I have been duped one. However, I had promised my son this cellphone. Since the retailer does not ship to Uluberia's Gangarampur, I was asked to provide the address of my local post office, which I did," he added.

Afratul received a call from the post office that his package had arrived. "I was asked to pay Rs. 3,598 to get the sealed parcel. When I opened it, I found a bar of soap which costs Rs.5. I lost my temper and asked the postmaster to return my money. He told me he couldn't," he said.

"We received the sealed parcel and were asked to collect the money while handing over the parcel to the recipient. When I told him I could not return the money, he tried to snatch my cash box. I held it firmly but he bit my finger and attempted to flee. I cried out to others to stop him. He was finally caught and handed over to the police," the postmaster said.

Afratul claimed his intention was never to steal the cash box, but just to get back the money he paid.
Tags :
#SMARTPHONE #POSTMASTER #ONLINE RETAILER #ONLINE SHOPPING #FRAUD
next