WOW! FOLDABLE SMARTPHONE TO BE REVEALED THIS YEAR, HINTS BRAND
Home >
News Shots >
Technology
By

Behindwoods News Bureau

|

Sep 05, 2018 02:13 PM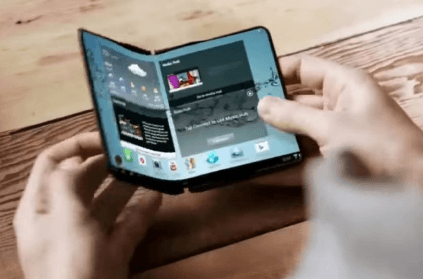 We're a nation obsessed with smartphones. We have new concepts and designs every year. This next one is something we all have been waiting for.

Samsung is all set to unveil details of its first foldable smartphone, later this year. Speaking to CNBC, the CEO of Samsung's mobile division confirmed the news, amid rumours that such a device was in the works. "It's time to deliver" on a foldable device after consumer surveys carried out by Samsung showed an interest in foldable handsets, DJ Koh said.

Koh has also hinted at the possibility that more details of the phone could be unveiled at Samsung's developer conference in November.

Without revealing anything about the internals of the device, Koh spoke of how Samsung wants to differentiate the user experience from that of a tablet. "If the unfolded experience is similar to a tablet, why would consumers buy it?" asked Koh

"Every device, every feature, every innovation should have a meaningful message to our end customer. So when they use it, they think 'wow, this is the reason Samsung made it'."

While the design of the phone might seem similar to the flip phones, Samsung is working on a phone with an actual screen that can bend. According to reports, the device is likely to be called 'Samsung Galaxy X', which will feature a 7-inch screen with a flexible material.

Samsung had earlier revealed a concept ad for the phone in 2014. Take a look
Tags :
#SMARTPHONE #SAMSUNG #TECHNOLOGY #FOLDABLE PHONE
next