SHOCKING! DRUNK MAN BITES OFF STRAY DOG'S EAR
Home >
News Shots >
India
By

Behindwoods News Bureau

|

Sep 04, 2018 03:48 PM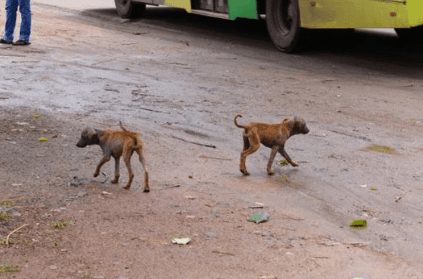 In a rather bizarre turn of events, a drunk man bit off the ear of a stray dog in the Hoogly district of West Bengal. The accused, identified as Sambhunath Dhali, has been booked under charges of animal cruelty.

Dhali, a construction worker, was an alcoholic and used to sleep on the pavement beside a busy road. Every night he returned to the locality in an inebriated state and used to cause trouble in the neighbourhood. He was often confronted by stray dogs who used to bark at him.

According to a Times of India report, Dhali was confronted by dogs last Sunday. When the dogs started barking at the intoxicated man, he grabbed hold of one of the dogs and ripped off its ear using his teeth. The dog, with a bleeding ear, rolled on the ground in pain. He was immediately attacked by the rest of the dogs, but he managed to shoo them away.

Disturbed by the commotion, the neighbours came rushing to the street to witness the ghastly act. The crowd got hold of Dhali, beat him up, and handed him over to the police. He was produced in court yesterday, and has been ordered to stay in jail till the judgment.
Tags :
#KOLKATA #DRUNK #DOG #ANIMAL CRUELTY #WEST BENGAL
next