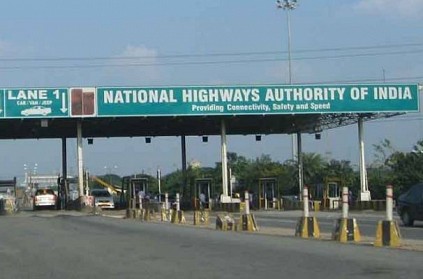 According to reports, an Andhra Pradesh MLA stoked controversy after refusing to pay toll fee while travelling in his car. The MLA eventually ended up abandoning his car and took a bus.
Dendalur MLA Chintamameni Prabhakar was travelling with his family in his car to Vijayawada on Monday. When he reached the Kaza highway toll plaza he was asked to pay the toll fee. Chintamameni refused to pay the fee as lawmakers including MLAs, MLCs and MPs need not pay the toll fee.
However, since Chintamameni's car did not have a number plate and an MLA sticker, the toll staff demanded him to pay up. After a brief argument, Chintamameni abandoned his car and left with his family and took an RTC bus.
The MLA later complained to officials of the Kaza toll plaza following which the management issued an apology to him.
TDP MLA Chinthamaneni Prabhakar takes a bus at Kaza toll gate,Guntur. MLA' s car was stopped to pay toll fee. Despite repeated attempts by MLA to explain there is exemption for MLAs on toll fee, the officials didn't listen. Frustrated- he took a bus and left. #AndhraPradesh #TDP pic.twitter.com/cgz9uJryln

— Rishika Sadam (@RishikaSadam) December 18, 2018
next