Actor Vijayakanth, fondly referred to as Captain, had a grand event dedicated to him on April 15 at Kanchipuram celebrating a mammoth 40 years of the star in the film industry. The event was participated by several actors, producers, directors and technicians.

Vijayakanth's son actor Shanmuga Pandian, who was unable to take part in the event due to his being in London, sent a video message expressing his wishes. An extremely interesting part of the video was his revelation - of Vijayakanth's fiery eyes tattooed on his biceps.

Watch the video here: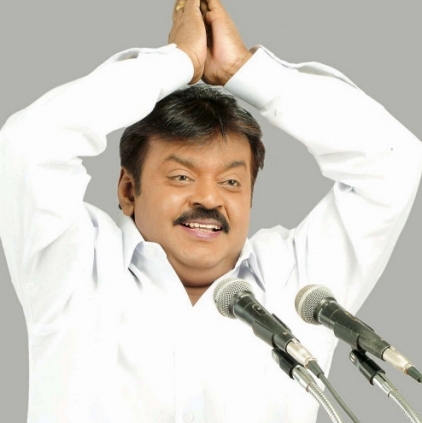 A tribute event for Captain Vijayakanth has been announced, on account of his 40 years in the field of cinema. Vijayakanth 40 event will happen in a grand gala manner on April 15, Sunday, from 11, in the morning.

Many leading celebrities from the industry are expected to attend this event, which will take place at Karasangal, in Padappai Road.