Tamil Nadu Theatres and Exhibitors Association had apparently met this morning at Rohini Silver Screens to discuss about the issues concerning them. After the meeting, four important decisions were made, and here is the official statement that has come from the association.

"1. Waiving off the 8% Entertainment tax completely.
2. Approval for reduction of seating capacity.
3. Renewal of theatre license for once in three years.
4. TMC - 5 Rs. for A/C theatres and 3 Rs. for Non A/C theatres

Tamil Nadu Government has agreed to the above-mentioned requests already, and we now, request them to officially issue a Government Order (G.O.).

We will have to send this request to the Government of Tamil Nadu and request permission for a meeting with the Chief Minister of Tamil Nadu.

Having agreed for these requests much before, if the Government fails to generate the GO and give a final confirmation, within the next seven days, all the theatres in Tamil Nadu will be shut down from March 16. We do not have any problem with Tamil Film Producers Council, and this is totally a different issue, prevailing between us and the Tamil Nadu Government."

Can we expect the Government to react within the next one week? If not, theatres will be shut down indefinitely!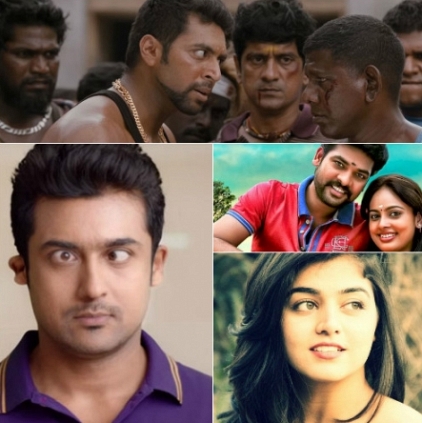 Now that Jayam Ravi's Bhooloham confirms a spot for December 24th 2015, this Christmas weekend just got even more happening.

So far we have 4 films eyeing a Christmas release - Bhooloham, Pasanga 2, Vil Ambu and Anjala. Last year too, Tamil cinema saw 4 films releasing - Meaghamann, Kayal, Kappal and Vellaikaara Durai. It would be interesting to see how Dhanush's Thangamagan will hold on in its 2nd week at the box office, and compete with these 4 films.

A little birdie hints to us that there is a slight possibility of Gitanjali Selvaraghavan's Maalai Nerathu Mayakkam also releasing for Christmas!