SR Prabhu's Dream Warrior Pictures banner has come out with some really interesting films like Theeran Adhigaram Ondru, Aruvi and Joker. The latest is that, their next film is said to star actor Sibi Sathyaraj in the lead role.

It is also said that director Kamalakannan of Madhubanakadai fame will be directing this flick. Close sources add that the premise will be set in Coimbatore and that the script work had been on for two years. We shall have to wait for an official announcement for further information on this project.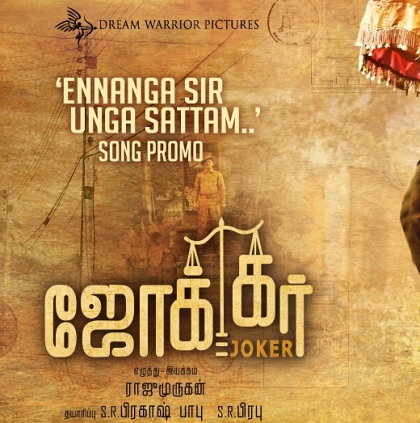 Director Raju Murugan's Joker had won the National award for the Best Tamil film and we spoke to producer SR Prabhu who bankrolled this venture.
"We are extremely happy and relieved. When we started the film, our main intention was that the film should be recognized and it should reach more people. Awards such as these would help us in that area to reach the film to multiple levels of audiences. There were many who said that Joker would get National Award. More than me, there were many who were keen that this film should be awarded. Thanks to them and their wishes! This is more of an encouragement to people to attempt such themes. Thanks to the Central government for recognizing our efforts."