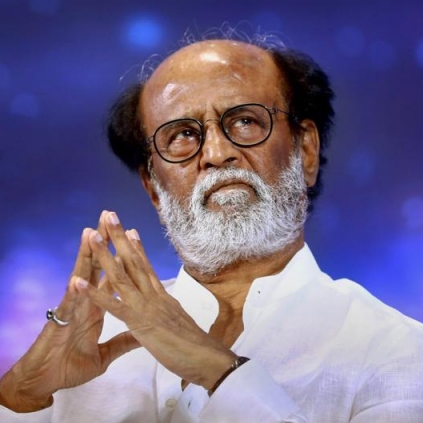 Planned as a six-day meet, today is the fourth day of Rajinikanth meeting his fans across Tamil Nadu in Raghavendra marriage hall, Chennai. He met his fans from Coimbatore today and shared some of his memories of the place.

"Today is the fourth day I am meeting you all, we have just two days left. I will be missing each one of you. Coimbatore is a very important place to me. I have many friends there and two of my spiritual gurus are from Coimbatore. Swami Satchidananda, despite being born in a Zamindar family, chose spiritual life. Lakhs and lakhs are his disciples, it was on his wish I did Baba. And I feel very blessed because I was the last person he could see before he attained Mahasamadhi. Similarly, my guru Swami Dayananda Saraswati, who was also my Margadarsi has one of his Ashrams situated in Anaikatti.

Also when I think of Coimbatore, I get reminded of an incident. After the release of Annamalai, the film was a super duper blockbuster. That time, I had to visit Coimbatore with Sivaji Ganesan Sir for my friend's wedding. On arriving at the airport, the fans knew I was there and started to shout in praise of me. Having Sivaji sir beside me, I felt uneasy to see the people cheering for me. That time Sivaji Sir laughed and said to me, "Why are you shaken? It's your time now, work hard, I worked hard during my time and now the time is yours, work hard and enjoy the fandom" People will act nice when you are rich, but you earn respect from others only through your characteristics.

Likewise, I had to visit Coimbatore very recently. I was told not to come soon because there was another actor coming and his fans were waiting in numbers outside the airport. Time is everything, When the time comes, everything will change, be it cinema or politics. Once again I request you all to be very responsible citizens, thank you once again."
Superstar Rajinikanth, during the third day of his 6-day fan meet, was at his Raghavendra marriage hall to speak with his ardent fans and supporters from Madurai. He spoke of many important things, and some of them were:

"Madurai is known for its valour. I feel great excitement seeing your faces even though I have been sleeplessly travelling. In 1976, when I visited Madurai, I prayed at the Madurai Meenakshi Temple. The priest asked for my nakshathram to offer prayers to the deity. I did not know or care about my birthdate or nakshathram, so actress Sachu who was near me told the priest to offer prayers in the name of the deity itself.

I want to arrange a non-vegetarian feast for all of you, but this (Raghavendra Mutt) is a vegetarian zone. But let's do it sometime soon.

I was a fan like all of you in my youth, of actor Rajkumar. He was a combination of Sivaji Ganesan sir and MGR sir. I can understand your emotions and feelings completely.

When it comes to falling at someone's feet, only these three - your father, mother and God deserve it. It is a form of recognition and appreciation of the tough path that your elders have crossed before you."