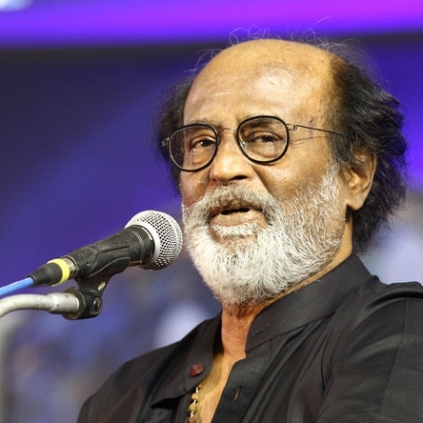 Rajinikanth has begun to meet his fans as initially planned. After meeting his fans today, he addressed them and spoke about his political entry also.

"I had planned to meet you all post May this year. But unfortunately, I wasn't able to because of Kaala shooting and the rains. Finally, after seeing you all, I feel rejuvenated.

About Mr. Kalaignanam, I didn't enter the film industry wanting to be a hero. But Kalaignanam met me one day asking me to act in his film, as a hero. I initially refused, and to avoid him, I demanded Rs. 50,000 as my salary though I was being paid almost half the amount to what I had asked. But a few days later, Kalaignanam came to me, ready to pay what I asked. Taken away by his strong perseverance, I accepted the offer. Many people were doubtful of me becoming a hero and so was I. If Balachandar had introduced me to films, it was Kalaignanam who gave me a hero status. And after I became a successful hero, he has not asked me for a single favour till today. He is one of those people who is genuinely happy for my growth.

Mr. Mahendran and I developed a friendship during Aadupuli Aatam, for which he was the writer. I used to get tensed when Mahendran was around the sets. It was he who brought out the 'Rajini style'. He always used to tell me, "I am a writer now, when I make a film, I will cast you as my hero". Later when we joined together for his debut Mullum Malarum, Mahendran was totally a different person. He never settled on the first few takes. He turned me into a totally different actor. After watching Mullum Malarum, my guru Mr. K. Balachandar and Late Ms. J. Jayalalithaa congratulated me.

Also, I convey my apology for not being home on my birthday. I generally do not stay at home on my birthdays, I prefer being alone on that day. But after knowing a lot of people had come home to see me, I felt bad and I must've announced my absence in prior, so I am very sorry for not meeting you all.

And now about my political entry, more than the public, the media is very watchful of what I am going to say. I have already said I will make a call during the 'war' and when I say war, it obviously means the elections. Also, I am not new to politics, I have been in the political game since 1996. I know about politics in depth and that's why I am taking time to take a stand. Had I been new to politics, I wouldn't think much to take a call. So I will tell about my political entry on December 31. And by this I am not telling I will enter politics, I am saying I will announce my take on it on December 31.

Finally, in this age of internet and social media, there is so much negativity around. I request my fans to ignore all such negativity and think positively and have good thoughts," said the actor.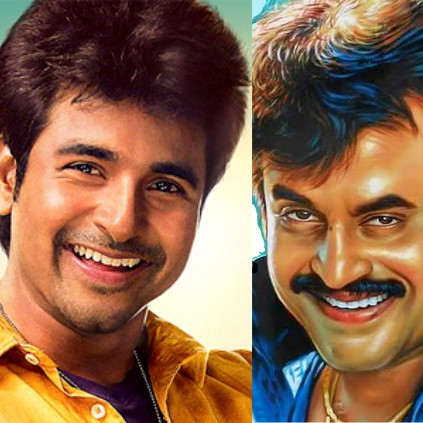 The fact that Sivakarthikeyan's latest social drama Velaikkaran draws inspiration from a Rajinikanth film of the same name is pretty obvious. But it turns out, there is another aspect of similarity between the movies.

The villain of the new Velaikkaran seems to have been inspired by the old - both work in organizations competing with their own, under disguise, secretly hatching conspiracies to dismantle their enemies from within.

This aspect adds layers to their villainy, and makes the battle with the good that much more interesting. Watch Velaikkaran and find out what exactly we are talking about!