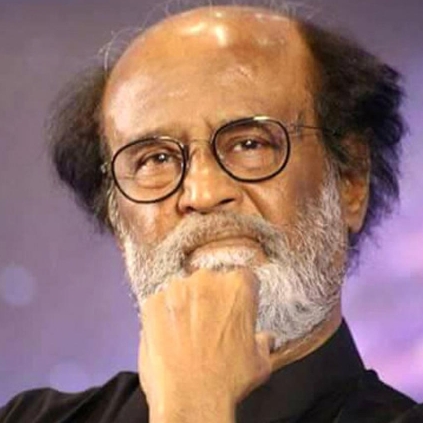 Today is Day 2 of Rajinikanth's meeting with his fans. Before the photo session began, Rajini spoke to his fans yet again, advised and expressed his happiness in meeting them. Here's what he had to say.

"I'm glad that the event went ahead very well yesterday. It was such a happy event. Again, I would like to thank my friend Mahendran and Kalaignanam sir for gracing the occasion. I am very happy that all of you were under control and the process was good. We have to maintain the same control and dignity. Our family is always first. Respect your parents and take care of them because they are the living gods. Bring your children up well because they are our greatest asset. Make them study well. Just like yesterday, all of you can come, take pictures and leave happily. There's a lot more to talk, we will talk soon."

Apart from this, the press managed to get a glimpse of him outside his home, earlier in the day. When asked what his political strategies were, he said, "hahaha, wait for 4 days".
Superstar Rajinikanth's six-day meet with fans, which will mark the announcement of the legendary actor's official political party, is going on. And this begs an important question: What will be the symbol of the party?

We had received unconfirmed news from sources that the symbol will be that of a swan, a white coloured bird. However, we observed during the meeting which featured Mahavatar Babaji, that the superstar's inclination to have the guru in mind whilst foraying into politics is evident. So it could be speculated that the popular symbol of the Baba would be one of the options for the party as well.

We will have to wait to find out. Stay tuned to this space for the quickest updates in this regard.