Nadigar Sangam had organized a press meet to discuss the on-going strike issue. Here we bring to you Nassar (President) and Ponvannan's (Vice President) speech.

Nassar's speech - "Tamil cinema has never seen a strong strike like this before. All the associations from the fraternity have come together for this cause. The strike started basically for the excessive price paid by the producer to QUBE. The hard earned money of the producers is going to a party who doesn't deserve it."

Ponvannan - "We requested QUBE to reduce the VPF price and based on our request they have made reduction but now the theatre association have decided not pay VPF to QUBE. So we need a mutual understanding between all the parties to find out a solution to this issue. We need to have more transparency in the industry. Not just the producers but also the theatre owners need to be transparent about the collections."

You can watch the full video here:
NADIGAR SANGAM TO PROTEST FOR STERLITE ISSUE AND TO FORM CAUVERY WATER MANAGEMENT BOARD.
Home > Tamil Movies
> Tamil Cinema News
By

Behindwoods News Bureau

|

Mar 31, 2018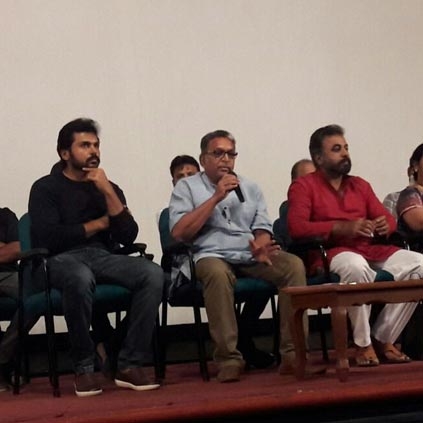 Nadigar Sangam to protest for Sterlite issue and to form Cauvery Water Management board says Nadigar Sangam Vice President Ponvannan. This is what he had to say while meeting press today:

"There are protests all over Tamil Nadu for two social issues, one to set up the Cauvery Water Management Board and the other is against the Sterlite Copper plant. Sterlite issue is not a problem just for the people of Thoothukudi but it is a common issue. For the past 25 years, there have been several protests against Sterlite.

South Indian Actors Association will back the protesters strongly regarding this issue and we are planning to do a big level protest next week against Sterlite. We will also protest to set up the Cauvery Water Management body. We will protest in a way that the Central Government gets noticed about these issues."