Jayam Ravi's Tik Tik Tik trailer was released today, November 24. Mohan Raja via Twitter praised the trailer saying the film has increased the standard of Tamil cinema to a new height.

"Yen Thambi English padathula nadichuttaannnnn 😎😎😎😎😎 Wowwwwww to the team .. Astonishing .., Thanks for setting the standards of our industry sooooooo high .. Love u Aarav Kutty#Thambida."

*Tweet is not spell-checked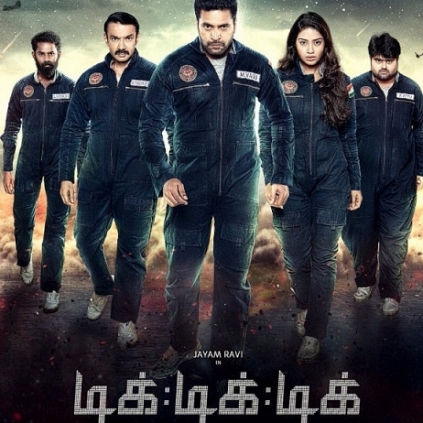 India's first space film, Tik Tik Tik, starring Jayam Ravi and Nivetha Pethuraj in the lead roles, is marching towards its release.

Jayam Ravi, with his tweet, has informed that there will be an announcement from the team about the film, tomorrow (November 20) at 4 pm. The film, also starring Aaron Naziz, is directed by Shakti Soundar Rajan.

Ravi tweeted, "Important announcement about #TikTikTik tomorrow at 4pm. Be ready guys"

Well, is it going to be the film's audio release date, or trailer release date, or something else? We'd have to wait until tomorrow.