The recent sad news that has hit Kollywood is the demise of producer Ashok Kumar. A lot of celebrities who have been sharing their views and opinions on this issue have come forward in support of financier Anbuchezhiyan at a press meet and the next to defend the financier is leading producer Kalaipuli S Thanu. At the press meet, he has said:

"If Anbu is not there all the small producers will be gone. In fact, if he is not there, we are not there. My deepest condolences to Ashok Kumar's family. If not for Anbu sir, Rajini Murugan would have not released. He has helped for various films both big and small.

After Kabali released, he is the last one I paid. Only two days after its release I paid him and he is such a patient human. Such a nice person and it is sad that such a big blame is on him. They could have solved this issue without much effort. We have dealt with huge problems and none of the films have stopped because of him. Why are people criticising him? There is some mystery behind this. Read the case and the letter and decide for yourself. No matter what, Anbu should not leave this industry and I am sure he will overcome this! I will come forward and make a movie for Ashok's family starring Sasikumar or Vishal and help them get their money. Anbu is a nice, genuine, humble and affectionate person. We will fully support the family of Ashok Kumar and help them get over their loss"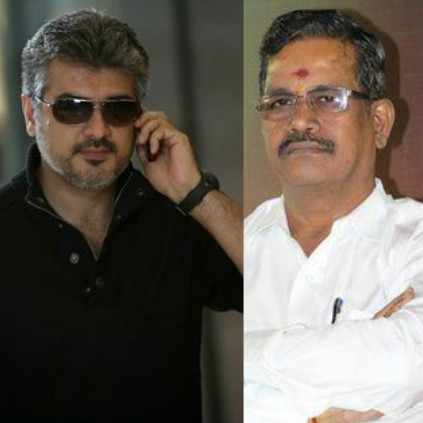 Kalaipuli S Thanu is a pioneer when it comes to the production department in the industry and also one of the most creative producers in the field. In a recent exclusive interview with Behindwoods, he clarified a rumor that took over social media a while ago.

When asked to give clarity to the speculation that stated that Thanu would be producing a film with Thala Ajith, he said, ''If Ajith(Thambi) thinks about it, if he calls me and if that situation comes, we can most definitely do it. In fact, we have worked together before. He was a part of Kandukondein Kandukondein. Also, he has been by my side during my tough times. When I lost my wife and was bringing her back from Singapore, he came along with his wife and waited on the road for over 4 hours. He is a sincere person.''

Kalaipuli Thanu has given a massive boost to many big star films, so it will be exciting to see if he collaborates with Ajith Kumar soon.