Many of us may not know her, but she is one of the most important reasons that our films reach international audiences. In an exclusive interview with subtitlist Rekhs, we got to understand many aspects of her job, her experience with Mersal and so on.

Aside from many interesting things, she shared an anecdote that many Vijay fans themselves will be unaware of. She had gone on a trip to China with Vijay to take part in the Shanghai International Film Festival, during the time of Kaavalan. There, she was surprised to see that the public there celebrated Vijay as the Jackie Chan of India. And naturally, Vijay was extremely happy about it.

Well that's one more reason to smile for Vijay fans out there!
Watch the whole interview for more such interesting titbits: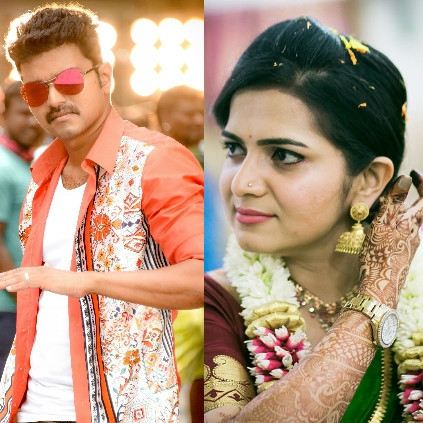 Popular VJ Dhivyadharshini aka DD had recently made a sensible comment against H.Raja, in support of Mersal, in the ongoing Christianity allegation row. Now, she has once again taken to her Twitter account to extend her support to Thalapathy Vijay, in this H.Raja's controversy.

DD posted, "KINDNESS filed LORDS Allah,Bhuddha,Jesus,Rama pls keep my #JosephVijay anna hapy.cos wen u pray with love all Gods of al religion wil listen"

*tweet is not spell-checked