Today, February 18, Kamal Haasan visited Rajinikanth at his home and discussed, among other things, their respective political journeys.

Speaking about the meeting, Kamal Haasan revealed: "Since I am beginning on my political path, I am meeting people I am fond of and getting their wishes, and thus this meeting.

I invited Rajinikanth to attend the political meeting to be conducted in Madurai. This visit was a friendly one, and not political."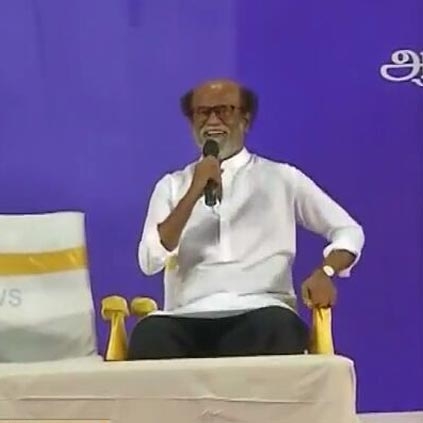 Superstar Rajinikanth met his fans at Raghavendra marriage hall, today February 23. Speaking to his fan, Rajini said that every step in politics should be made with care and he is working on it and he welcomes all-party meet on Cauvery verdict.

Regarding Kamal Haasan's party launch function, Rajini said, "Kamal Haasan's public meeting was good, I watched it. Our paths & styles may be different but our goal is same, that is doing good for people."